Tailgating Mini Parfaits from Blessed Beyond Crazy
With football season underway, we turned to the blogger community to rethink traditional, unhealthy tailgating snacks with healthier alternatives. Bloggers focused on superfoods such as goji berries, cacao nibs, chia seeds and matcha green tea powder to create their own unique recipes to help their readers avoid game-day overindulgence.
We loved checking out all of the submissions, but these mini parfaits from Blessed Beyond Crazy are a touchdown! We couldn't say no these health-packed, gluten-free optional snacks in adorable grab-and-go packaging. Here's a look at the recipe itself: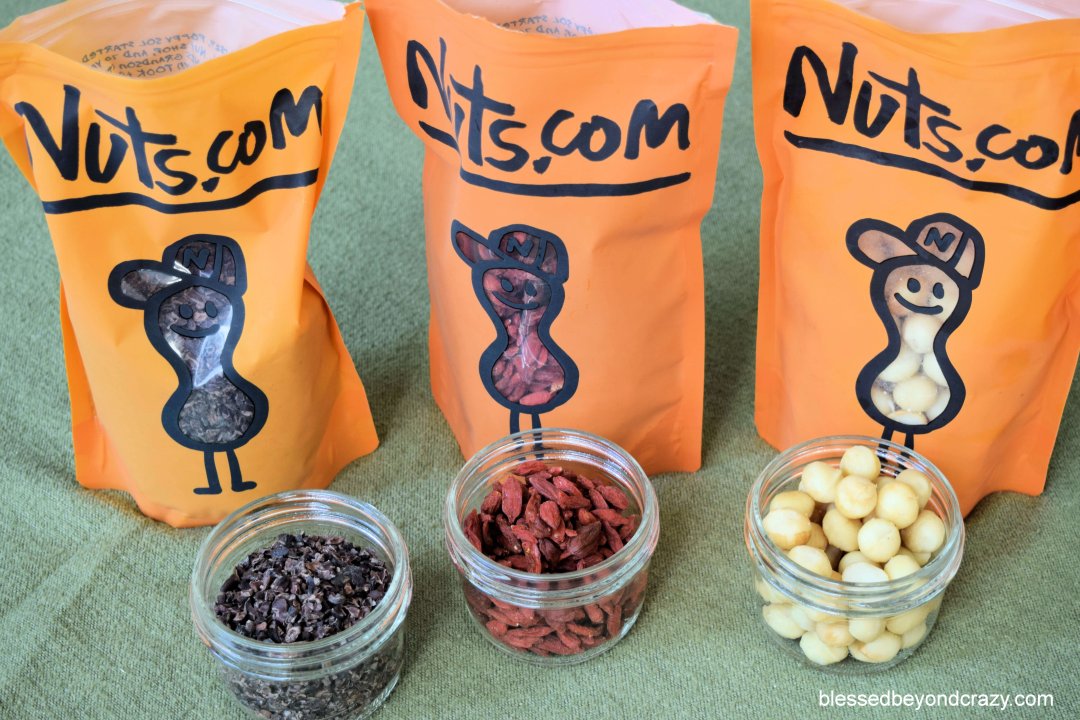 Ingredients
Instructions
Place two heaping tablespoons of granola into the bottom of 8 wide mouth half-pint mason jars.
Top granola with 2 heaping tablespoons of pudding, followed with a generous sprinkle of cacao nibs, goji berries and chopped macadamia nuts.
Repeat layering process.
Garnish with final sprinkle of granola, cacao nibs, goji berries and macadamia nuts.
Screw lids onto tops of mason jars.
Refrigerate until ready to serve.
Notes
If you'd like for your granola to be crunchy, serve within 1 to 2 hours of assembly. Parfaits will be creamier if kept in the refrigerator overnight. Parfaits will keep well in the refrigerator up to 1 week. Store parfaits in a travel cooler or lunch box along with a frozen ice pack.
https://blog.nuts.com/blessed-beyond-crazy/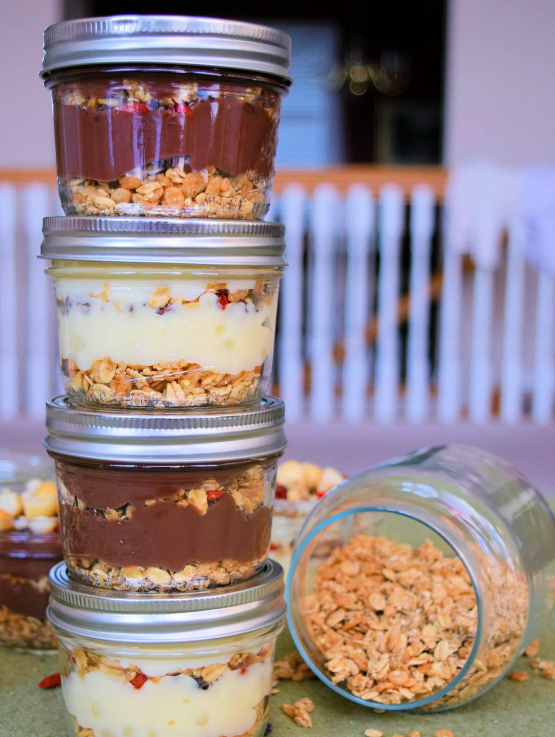 ABOUT BLESSED BEYOND CRAZY
Blessed Beyond Crazy is run by a mother-daughter team – Anna and Linda. Their blog is a fun space that shares their favorite recipes, craft projects, decorating adventures, and so much more. Since several of their family members are on a gluten-free diet, their recipes often include gluten-free modifications! We got the scoop on what it's like behind the scenes of their blog…
Nuts.com: How did you get into blogging together?
Blessed Beyond Crazy (Linda): After receiving encouragement from friends and family to start my own blog, I had been considering the idea. I knew that a blog would take time, effort and energy and didn't want to do it by myself. It was on Anna's birthday in January 2014 when I finally pitched the idea to her. Her response was an immediate and overwhelming, "YES!!!" In that instant, we agreed it would be super fun to do a mother-daughter blogging adventure together! The rest is history!
Nuts.com: What's the one recipe on your blog that you can't live without?
Blessed Beyond Crazy (Linda): Personally for me, since my all-time favorite dessert is cheesecake, I'd probably vote for one of our cheesecake recipes such as the Caramel Pecan Chocolate Cheesecake. Anna's favorite recipe is Grandma King's Homemade BBQ Sauce.
Nuts.com: What's your favorite ingredient to cook with?
Blessed Beyond Crazy (Linda): I'd have to say that gluten-free flour blends are high on the list of my favorite ingredient(s) to cook with. Anna's favorite ingredient is CHOCOLATE!!!
Nuts.com: Any words of wisdom for aspiring chef/food bloggers out there?
Blessed Beyond Crazy (Linda): My advice would be that no matter what you are blogging about, be sure to keep it fun and realize that it does take time. We feel that if you like what you are doing and stay true to what your personal interests are, it shows. For us, we are simply sharing a part of our everyday lives with the world.