Celebrate Sweet, Sweet Strawberries
One of the things we love most about May is that it's National Strawberry Month. Celebrating all things strawberry just seems right as
spring emerges before our eyes. The fruit's fresh, sweet flavor tantalizes our taste buds in a way that few other berries manage.
Strawberries are incredibly healthful, which is another great reason to indulge. They're loaded with antoxidants and vitamin C, two immune-system boosters that we don't like to skimp on as the weather grows warmer. In fact, according to the California Strawberry Commission, a serving of strawberries contains 93 percent of the recommended daily allowance of vitamin C. The ruby-red berries also offer up healthy doses of folate and fiber.
Though we love the berries in their fresh form, we also satisfy our cravings with delicious dried and freeze-dried strawberry products from NutsOnline. Our dried strawberries, which are one of our top sellers, are moist, soft and delicious. They rival any processed fruit snack that you might buy the youngsters in your family, and they're also an amazing addition to baked goods and salads.
Freeze-dried Simply Strawberries are crunchy and a bit tart, and contain no added sugar, salt or preservatives. (They're also available in an organic version for those who prefer.) Our natural dried strawberries are infused with apple juice to make a sweet, good-for-you treat that has no sugar or corn syrup.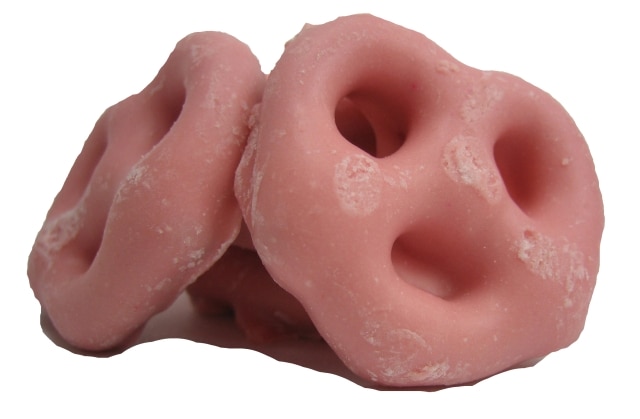 We also like to snack on berrytastic treats such as natural strawberry fruit leather, our berry mix and Simply Fruit Cocktail. Though they don't rank as highly in terms of health benefits, we have to say that we also adore strawberry covered pretzels and gummy strawberries as special treats, especially this time of year!
Though all of these treats are fantastic on their own, one of our favorite ways to use dried strawberries is in chocolate chip cookies. Mix up a batch of the cookies according to your favorite recipe, but substitute about ½ cup of chopped dried strawberries for ½ cup of chocolate chips. When the chocolate and dried strawberries meld during baking, the result is a gooey, sweet dose of deliciousness that tastes an awful lot like a chocolate-covered strawberry. They're an amazing way to mark National Strawberry Month (or just to get your berry fix at any point during the year)!