Send Some Munchies to Mom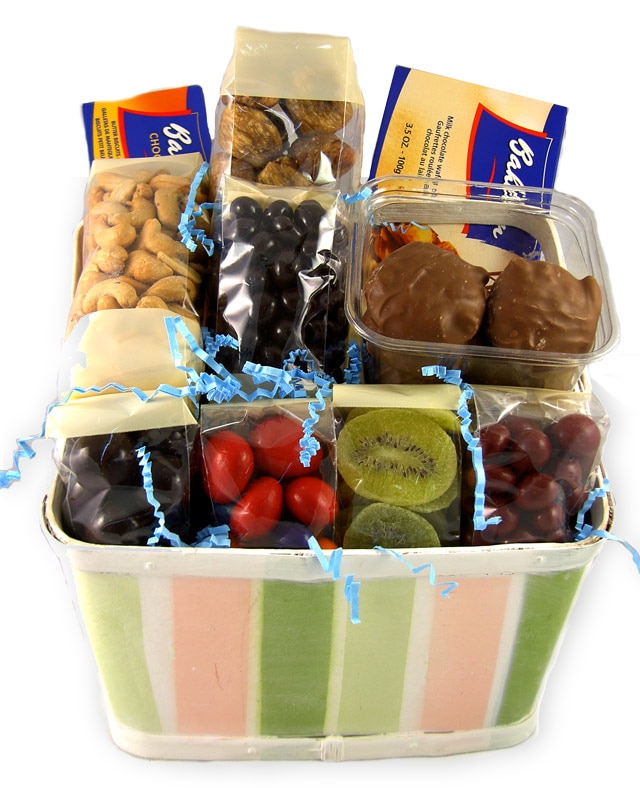 Mother's Day is coming up on Sunday. Since it's your day to celebrate all that your mom has done for you over the years, you should really treat her to something sweet. Luckily, we have quite a few special selections and there's still time to order! The best thing about these spectacular gift baskets? They're so big that your mama might even share some of her goodies with you!
If your mom has some NutsOnline favorites, a Custom Tray is probably right up her alley! You can use the special function on our website to assemble your mother's surprise, filling each of the tray's five sections with dried fruit, nuts, sweets, chocolate goodies and snacks such as pretzels and trail mix. Mix and match to create a tray she's sure to love!
We also offer pre-made snack selections with moms in mind. Our Box of Love, specially designed for Mother's Day, includes incredibly tasty treats such as honey cashews, salted pistachios, pastel chocolate blueberries and jumbo buttercrunch mix. The Overflowing with Love Basket contains more than a dozen different items, with specialties like chocolate espresso beans, figs, dried kiwis and milk chocolate almond clusters. The Golden Gift Basket is worth its weight in gold, just like your mom, and offers eight pounds of dried fruit and nuts.
If your mother is more health-conscious or has special dietary restrictions, we've got you covered! Both the All Natural Gift Basket and the Delectable Organic Gift Basket contain an array of good-for-you treats such as raw nuts, energy squares and nut butter. We also offer a Sugar Free Tin of Indulgent Treats and a gluten-free Very Berry Gift Tin for those with specialized diets.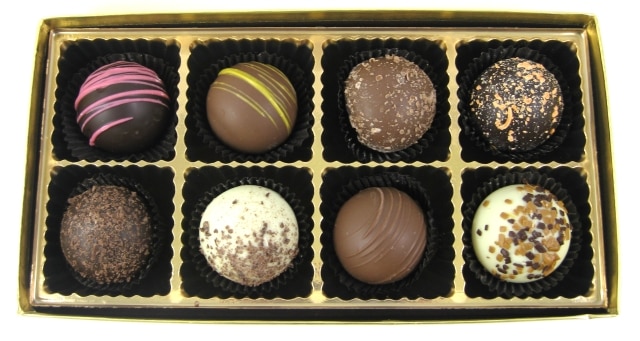 When it comes to decadent delights, chocolate is definitely the way to go. Our selection of premium chocolates is wide-ranging and includes the NY Espresso Mix, a jumble of flavored espresso beans. We recommend our variety pack of rich chocolate truffles. Dark chocolate covered almonds are also a delightful treat, and they offer antioxidant benefits that can't be beat!
What will you give your mom for Mother's Day? Whatever you decide on, don't forget to also sweetly tell her how much you care!