This protein acai bowl recipe was developed exclusively for Nuts.com and our customers by Miryam Quinn Doblas, Registered Dietitian (RD). Miryam shares her passion for healthy eating on her website, Eat Good 4 Life.
The hot days of summer are just around the corner, and this protein acai bowl is the perfect way to cool down. There's something so refreshing about a smoothie bowl that's packed with nourishing protein and antioxidants. It's like eating ice cream that's actually incredibly nutritious for you!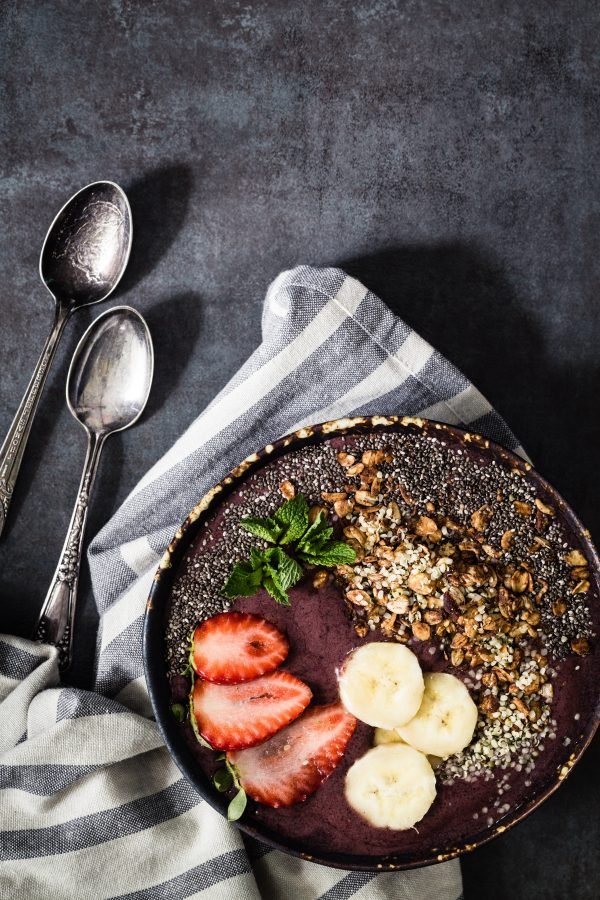 As the name implies, acai (pronounced ah-sigh-ee) is the star ingredient in this recipe. Acai berries are native to the tropical Amazon regions of Brazil and Peru. I used freeze-dried acai powder because it provides all the powerful nutrients of the exotic super-fruit in a convenient, easy-to-use form. Acai is a plentiful source of protective antioxidants, omega-3 fatty acids, and other nutrients like vitamin A, amino acids, and calcium. As a fruit, it's also high in fiber.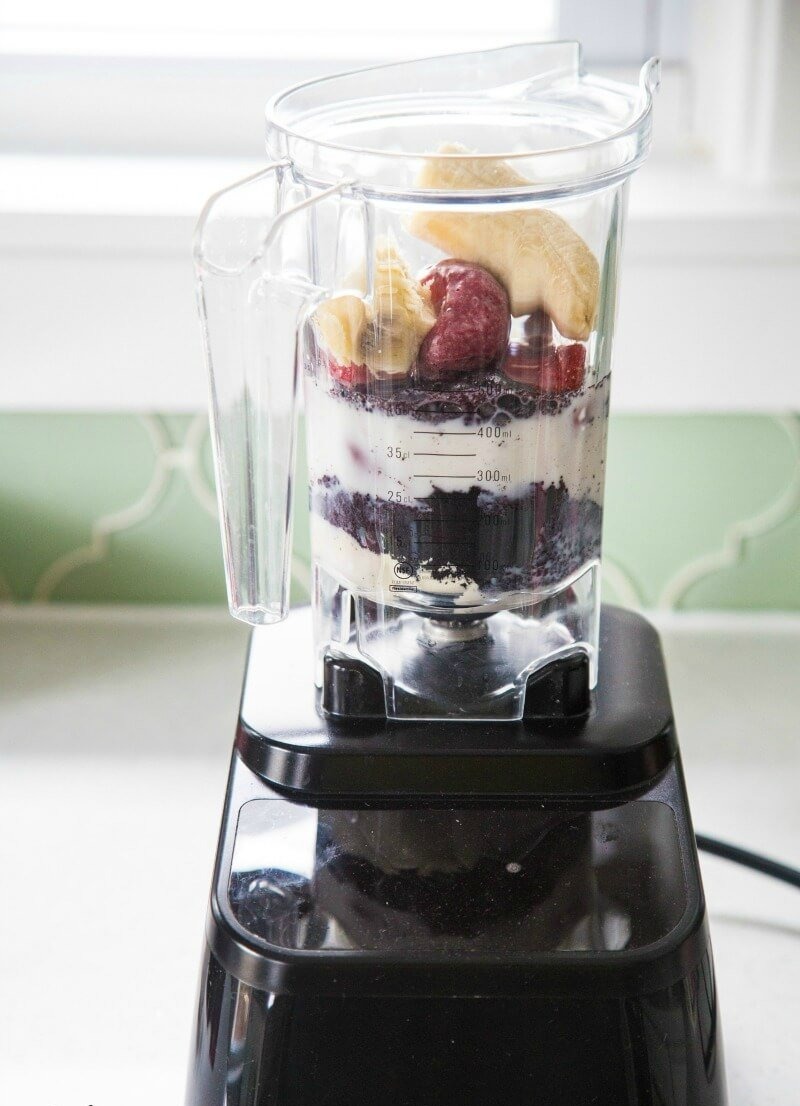 The key to a protein-packed smoothie bowl is to add your favorite protein powder. I chose whey protein because numerous studies point to its health benefits. Whey protein not only increases muscle mass and strength, but it can help you lose fat when consumed as part of a reduced-calorie diet. Whey protein is also very satisfying which can prevent overeating.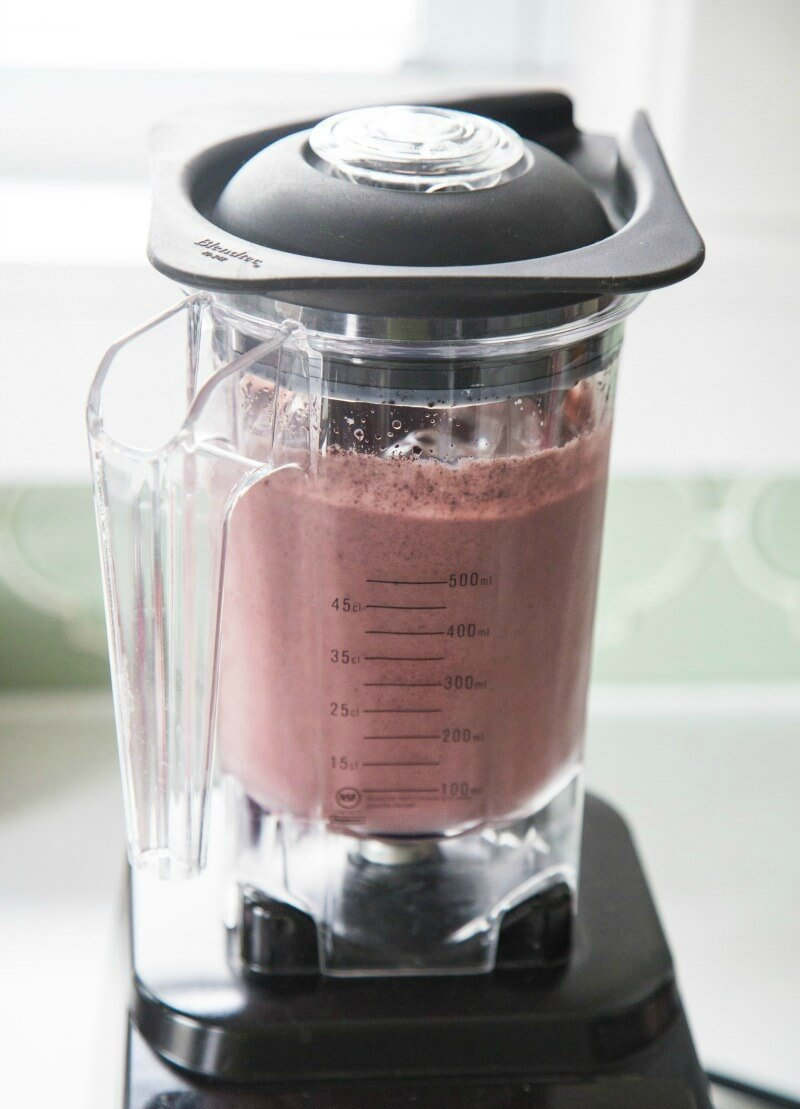 Thanks to whey, each protein acai bowl provides over 42 grams of protein, however you can modify the amount of protein used depending on your individual needs. For vegans, the whey protein can be substituted with any plant-based proteins such as hemp, soy, or pea protein.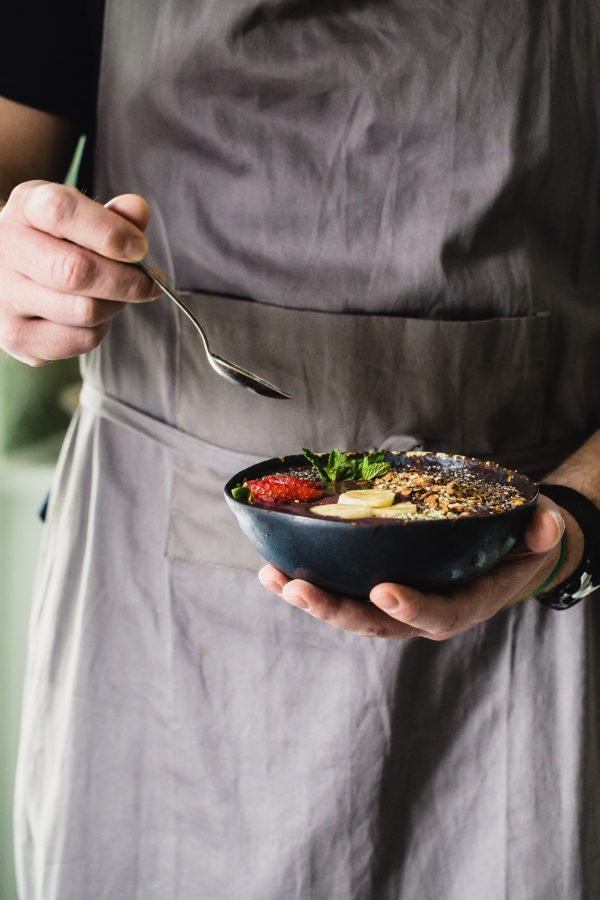 I used frozen strawberries and a banana as the base fruits of my acai bowl, but you can use any frozen fruits of your choice. Sweeter fruits like strawberries and mangoes tend to complement the tart flavor of acai the best. Before serving, top the acai bowls with your favorite fixings! These can be fresh fruit, chia seeds, hemp seeds, etc. Toppings add extra nutrition and fiber, plus they make for a gorgeous presentation. Perfect for photos that you'll want to share on Instagram!
Get creative with your acai bowls, and enjoy!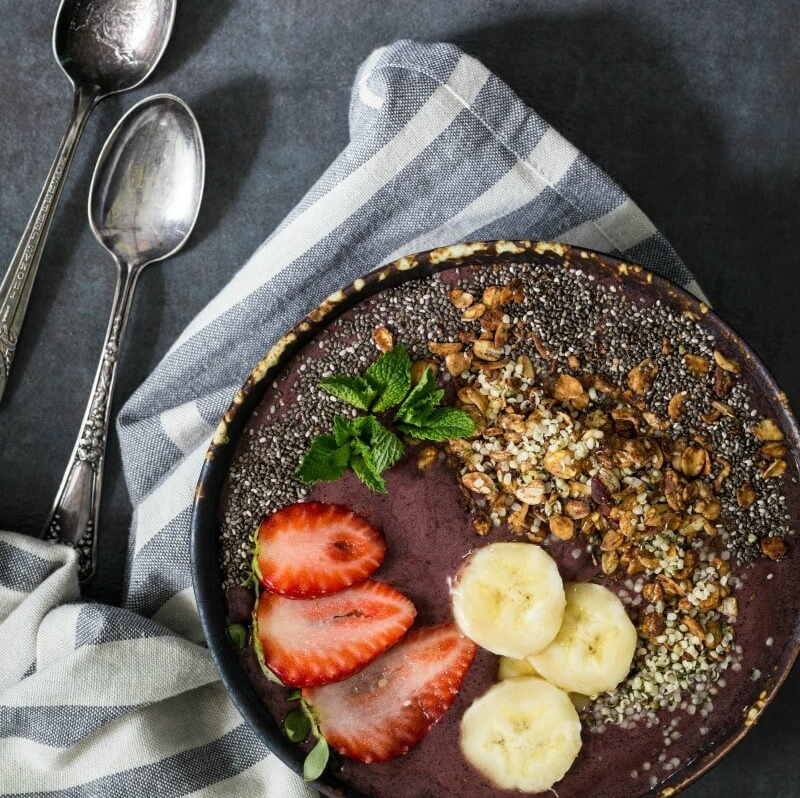 Ingredients
Toppings

fresh strawberries
fresh bananas
Instructions
Place the base ingredients in your food processor and pulse until blended.
Transfer mixture to two bowls and serve with your choice of toppings.
Notes
Feel free to use any type of frozen fruit, milk and toppings of your choice.
https://blog.nuts.com/protein-acai-bowl-recipe/
This recipe was developed and photographed exclusively for Nuts.com by Miryam Quinn Doblas, RD, of Eat Good 4 Life.