Snag a Sweet Summertime Treat
Ah, summer. After such a long winter, it's finally that time of year when so many of us take off for relaxing vacations by the ocean.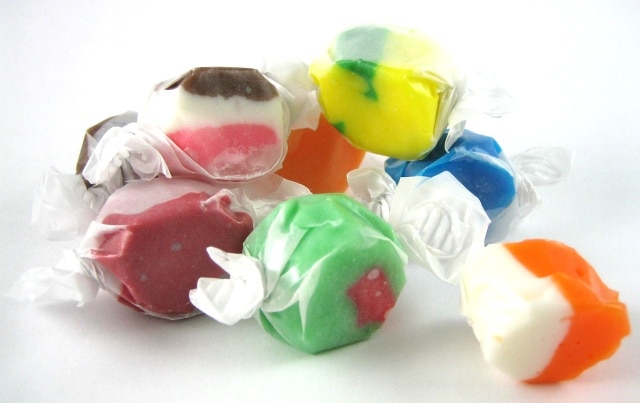 Even if you're staying put this summer, we've got a treat that will sweep you back to days spent on the seashore. That's right: Salt water taffy has arrived at NutsOnline!
According to the National Confectioners Association, salt water taffy has been a traditional part of American beach vacations since the late 1800s. The sticky sweet was first sold in Atlantic City more than 100 years ago and, though some say it made its actual debut at Midwestern county fairs, the seaside resort town is known as the official home of salt water taffy. Joseph Fralinger, who owned a shop on the Atlantic City boardwalk, is credited with starting the trend when he boxed and sold the candy as souvenirs.
NutsOnline offers soft, old-fashioned salt water taffy that's sure to rival any bought at the beach. The individually wrapped, bite-sized candies come in an array of flavors and bright colors.
If you want the true old-fashioned experience, choose our assorted salt water taffy.The mixture of candies includes flavors such as Neapolitan, blueberry, chocolate, maple, watermelon and banana. We also offer a sampler of sugar-free salt water taffy, which is perfect for taffy fans who are cutting back on sweets.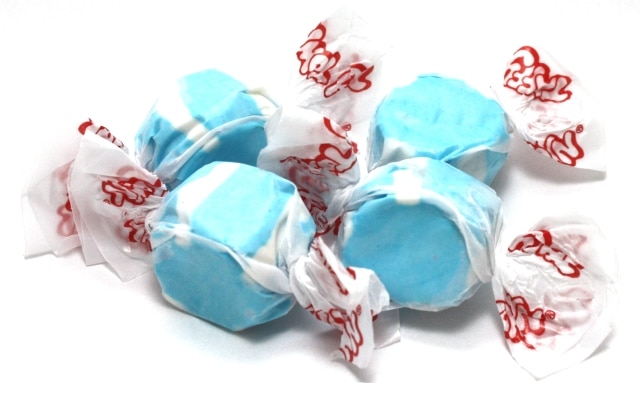 In addition to the mixed varieties, we also feature packages of single flavors. This allows you to truly customize your salt water taffy order if you have a favorite flavor in mind!
Love the smooth taste of vanilla, the tart flavor of key lime and pomegranate, or the sweet pink pop of bubblegum? We've got you covered!
Though we generally enjoy our salt water taffy straight from the wrapper, you can make a particularly decadent, chocolate-drenched treat with the soft sweets if you're so inclined. Melt several ounces of good-quality milk, dark or white chocolate in a double boiler and unwrap your taffy bites. Dunk each piece of taffy in the chocolate while it's still warm and place them on a cookie sheet lined with wax paper. Allow the chocolate to harden in a cool place, then dig in!
To see our full selection of salt water taffy, go here.