Top Holiday Gift Baskets of 2015
No matter who's on your shopping list- finding the perfect present for everyone is seldom simple and never easy. Fortunately, there's a gift that's always appreciated: top quality, indelibly delicious treats. When arranged in a bountiful basket or tightly packed into a holiday tin- these delightful collations warrant unending praises and thanks for anyone fortunate enough to receive them. So whether you're shopping on a tight budget or hoping to make a decadent declaration of love, we have the perfect gift to suit your needs in our 2015 Holiday Gift Guide!
Gifts Under $50
Find a great gift that won't break the bank with these fine gift boxes and tins.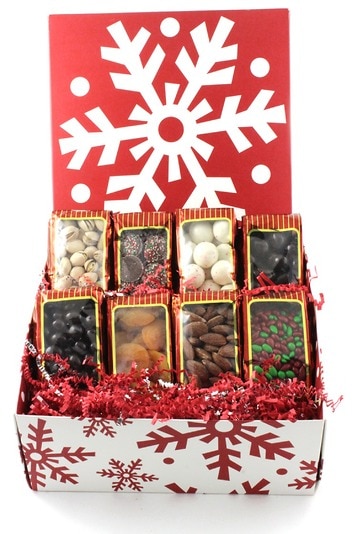 Surprise your loved ones with a sampler of our favorite snacks packed into an elegant holiday gift box. A blend of sweet and savory, this assortment includes a selection of dried apricots, pistachios and roasted almonds that have been seasoned with the perfect sprinkling of salt, and a diverse combination of chocolate treats. Decadent dark chocolate coats transform our cashews and espresso beans into delectable confections, while red and green hues adorn our chocolate nonpareils and chocolate-covered sunflower seeds. Lastly, our luscious peppermint malted milk balls provide a succulent savor that completes the experience- melting as softly as the snow at season's end. Winter is coming and with this box, you won't want it to leave!
Price: $39.99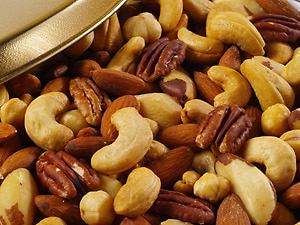 For the health nut in your life, this blend combines some of our finest nuts into a nutritious mix full of rich, wholesome flavors that are out of this word. The combination not only contains iconic favorites such as cashews, almonds, and pecans; but it also provides nuts that are commonly overlooked. Brazil nuts add a creamy element to the mix with their buttery appearance, smooth texture, and sweet taste; while hazelnuts add a unique crunch with a subtle bitter flavor. Your loved ones will adore the opulent tastes and savors, and are also sure to appreciate the healthy fats, proteins, and nutrients. Find the perfect blend of the freshest nuts around here at Nuts.com.
Price: $32.99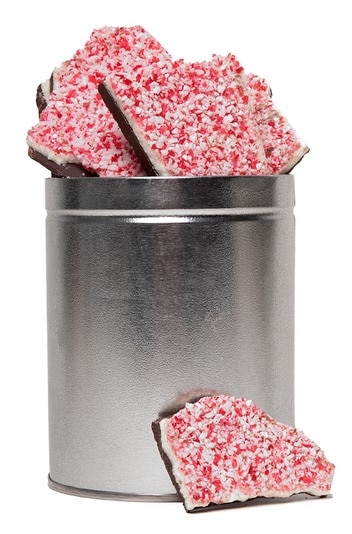 We all have someone in our lives that loves the holiday season, a person with a particular preference for the seasonal sensations that make these winter months unique. One favorite holiday flavor is the piquant pairing of biting spice and succulent saccharine that defines our delectable peppermint bark. This elegant silver tin contains copious quantities of the candy, which meld the pure palate of peppermint with layers of both white and dark chocolate to create a decadent bouquet that will drive peppermint-lovers wild. The smooth surface and crunchy interior creates a rich and fulfilling experience that will have that special someone savoring each and every bite. Placate that special person's pursuit of the perfect peppermint with this thoughtful seasonal tin today!
Price: $19.99
More Gifts Under $50
Didn't find something in your budget? Scroll to the bottom of this page to see our top Stocking Stuffers below!
Moderately Priced Gifts ($50 – $100)
For the special person in your life that deserves a little extra, these options include a unique element of identity that shows you really care.
A thoughtful treat can mean much more to those with restrictive dietary preferences, and our carefully selected assortment provides a diverse blend of entirely organic products that are sure to please their palate. A selection of pepitas (pumpkin seeds), trail mix, and raw mixed nuts offer wholesome treats for any occasion; and while Tamari roasted sunflower seeds and salted pistachios supply a savory flavor- our assortment of dried mango, cranberries and strawberries provides something a little sweeter.
For more purposeful foods, our palatable peanut butter offers a versatile spread that can add a rich, creamy sensation to any dish; and, our chia energy squares blend entirely raw ingredients that are dense in protein, healthy fats, and additional nutrients to invigorate and satisfy throughout the day. The diversity provided is certain to please any organic aficionado, so treat your thoughtful eater to a thoughtful gift this season and select this opulent, organic assortment today!
Price: $74.99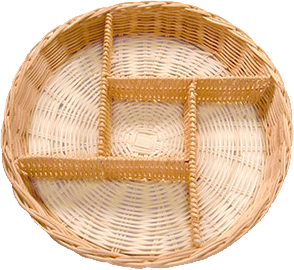 Need a gift for the ultimate nut lover? Can't find the proper arrangement to suit their particular palate? Select five snacks to fit their tastes exactly with our Custom Tray creation tool. You can browse our selection of nuts, dried fruit, chocolate, sweets and snacks; or, you can search for a specific treat to find the foods that meet your specifications with deft precision. Unlike other trays, you're free to find a blend of sweet, savor, bitter, and spice that assiduously suits the desires of your privileged recipient.
You can also narrow your search to accommodate a variety of dietary restrictions to create a coveted combination of treats for anyone. Sort your selection by price to create a basket on a budget, or see which snacks stand out by sorting products by their popularity. You can also make the selection process easy by starting with one of our sample trays and refining the selection as you see fit. When the tray is full, you can choose between medium and large sizes to grab the tray that best fits your recipient's appetite. Create the perfect gift for any foodie with our Custom Trays today!
Price: Varies by Size and Selection
Premium ($100+)
Sometimes, we need a gift that surpasses expectations; a surprisingly extravagant blend of delights that supplies ecstasy in abundance. These baskets include all the gifts you never knew topped their list of desired means to holiday bliss; so peruse these presents to discover your perfect gift here at Nuts.com.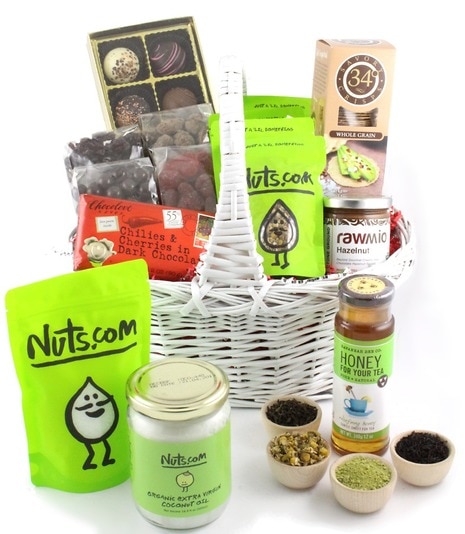 A gift that transcends our typical treat-centric selection, this assortment combines inventive elements of relaxation to provide a life-giving experience that is sure to restore even the weariest of souls. Epsom salts and organic coconut oil offer the means to a restorative soak in the tub, while our selection of teas offer distinctive sensations to meet the needs of any occasion. Palates of any preference find refuge in our bags of Jasmine and 100% Matcha green teas, sweet raspberry tea, or calming chamomile tea.
And, of course, it isn't a basket from Nuts.com without a wide variety of treats to satiate your longing for decadently luscious treats. Our dark chocolate turbinado sea salt almonds offer an unbelievable blend of savory and bitter that will leave you breathless; similarly, a taste of our rich, full chocolate truffles will turn your sensibilities on their heads. Our organic chocolate hazelnut can be enjoyed on any treat, and can be used in conjunction with, or in place of, our honey to top any number of delectable breads and pastries.
Lastly, our selection of large dried strawberries, juicy cherry cordials, and sour tart cherries provide a healthy mixture of naturally scrumptious snacks. Relieve the stress of the holiday season and supply with Delectable Indulgence!
Price: $129.99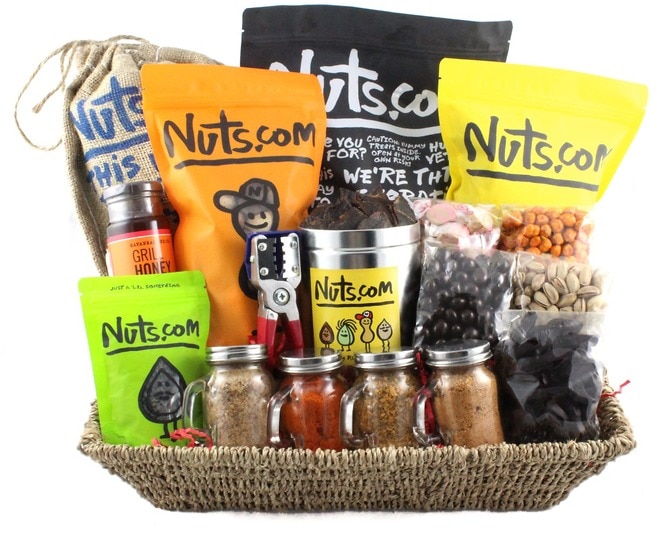 A pure blend of consumables, this combination includes flavors to facilitate any culinary pursuit. Turn anyone into a coffee-nut with our diverse selection of prodigious coffee beans. Our Columbian Medellin Supremo, Brazillian Sanros and Ethiopian Harrar provide superlative selections from across the globe; and for those that prefer a softer drink, our Gunpowder green tea from China is sure to surpass the standards of even the most discerning herbal experts.
Add innovative flavors to your favorite meals with four piquant dry rubs and honey made specifically for grilling; each rub is formulated to complement the flavors of a specific meat, with one rub for chicken, one for steak, one for ribs, and a fourth for general purpose grilling. The basket also includes a new nut cracker that will easily open even the most tenacious nut without making a mess. There are also an abundance of treats that serve to incite and satisfy intense cravings of all kinds; from sweet to bitter and savory to spicy, our basket has it all.
Some of the snacks this basket contains include sweet gummy mustaches, rich espresso beans coated in a decadent dark chocolate, salt water taffy saturated with a scrumptious maple bacon flavor, spicy sriracha green peas, and sweet & spicy beef jerky. An assemblage of roasted peanuts, salted sunflower seeds, and Turkish Antep pistachios will complete your snacking profile with a little something to serve any palate. Give a rotund gift that is ideal for sharing or for enjoying throughout the New Year with this incredible, edible selection approaching nearly ten pounds of pure pleasure!
Price: $129.99
Stocking Stuffers ($5 – $10)
Don't leave anyone on your list empty handed! Find the ideal stocking stuffer in our list below!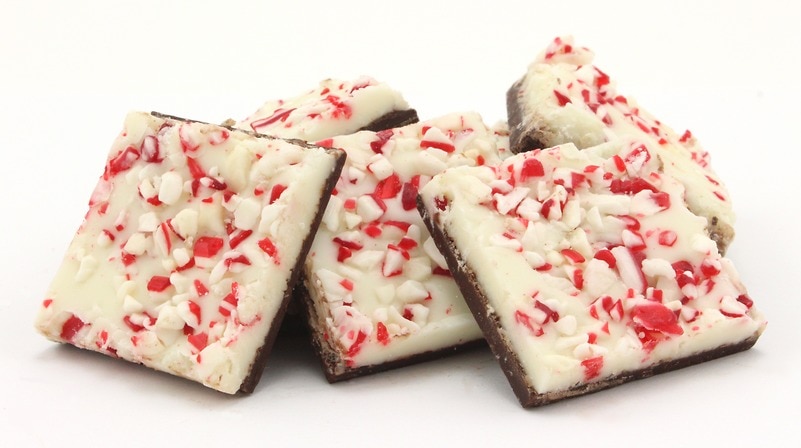 Peppermint Bark –

$8.99