Tropical Treats to Make You Go Nuts
Who's up for a tropical treat? Saturday is National Macadamia Nut Day, and we're getting a jump on the celebration! We just love our crisp, rich macadamia nuts, and we think you will, too.
Macadamia nuts were
first discovered by European explorers in southeast Queensland, Australia. They became a commercial crop in Hawaii in the 1920s. Today, those Hawaiian-grown macadamia nuts are sold all over the world!
We offer quite a few different items that'll fit right in this Saturday. Of course, our classic roasted unsalted macadamia nuts and roasted salted macadamia nuts are both customer favorites. Our raw organic macadamia nuts really showcase the natural sweetness and tender texture of the nuts. Our macadamia nut pieces are amazing additions to cookies, candy, muffins and cakes.
If you crave something a bit more luscious, we definitely recommend our chocolate covered macadamia nuts and our dark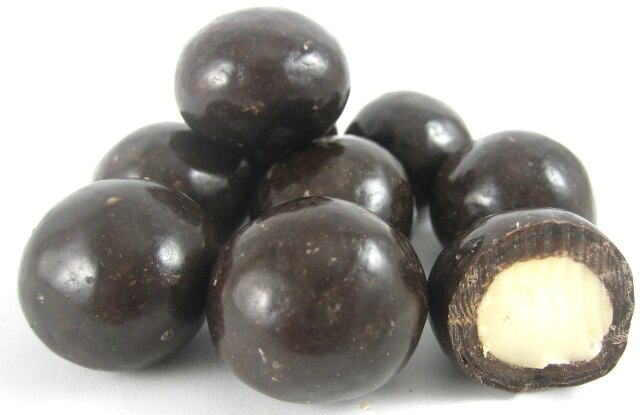 chocolate covered macadamia nuts. These decadent, chocolate-drenched treats are addictively amazing. We also include macadamia nuts in our supreme roasted mixed nuts, which is a premium assortment of our best offerings, roasted and salted to perfection.
Even pets can get in on the party this Saturday! We sell in-shell macadamia nuts that are perfect for pet tropical birds looking for a treat. They can be tough to crack, though, and humans will have a tough time breaking into them without a special nut cracker.
What's your favorite macadamia nut treat?