This buckwheat salad recipe was developed exclusively for Nuts.com and our customers by Miryam Quinn Doblas, Registered Dietitian (RD). Miryam shares her passion for healthy eating on her website, Eat Good 4 Life.
Switch up your weeknight dinner routine with this hearty buckwheat salad! Made with buckwheat groats, mixed greens and other nutritious ingredients, this unique salad is layered with interesting flavors and textures. Pack it for a healthy lunch at work, or bring it to a potluck for a delicious dish that everyone at the party will certainly enjoy.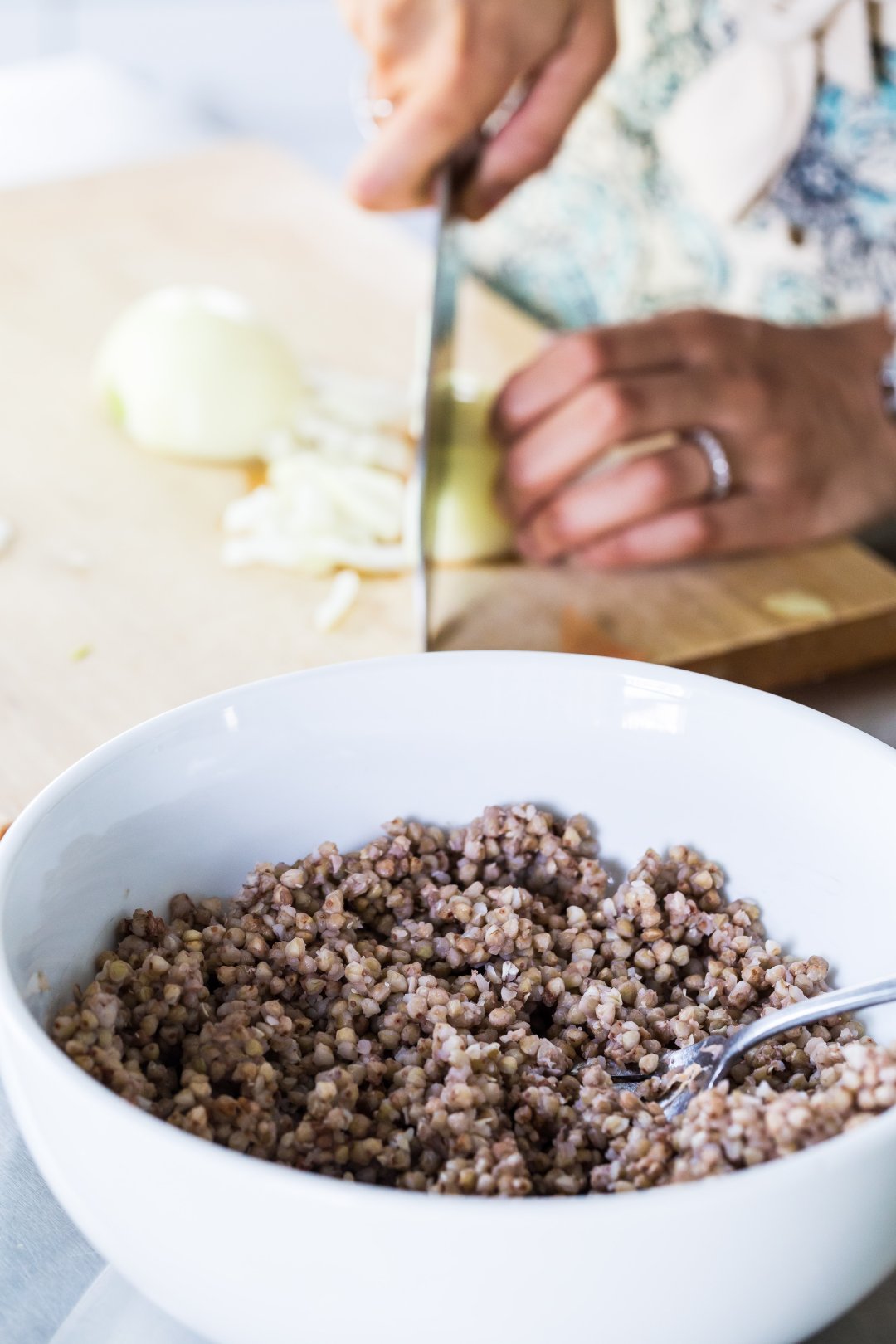 Despite the name, buckwheat is actually not a grain at all, but a plant related to the rhubarb family. Compared to other carbohydrates and whole grains, buckwheat is naturally gluten-free and also low on the glycemic index so it will not cause rapid spikes in blood sugar. Each one-ounce serving of buckwheat provides three grams of dietary fiber to support digestive health, and four grams of plant-based protein, including twelve amino acids to promote muscle growth and development. It's also abundant in energy-boosting B-complex vitamins.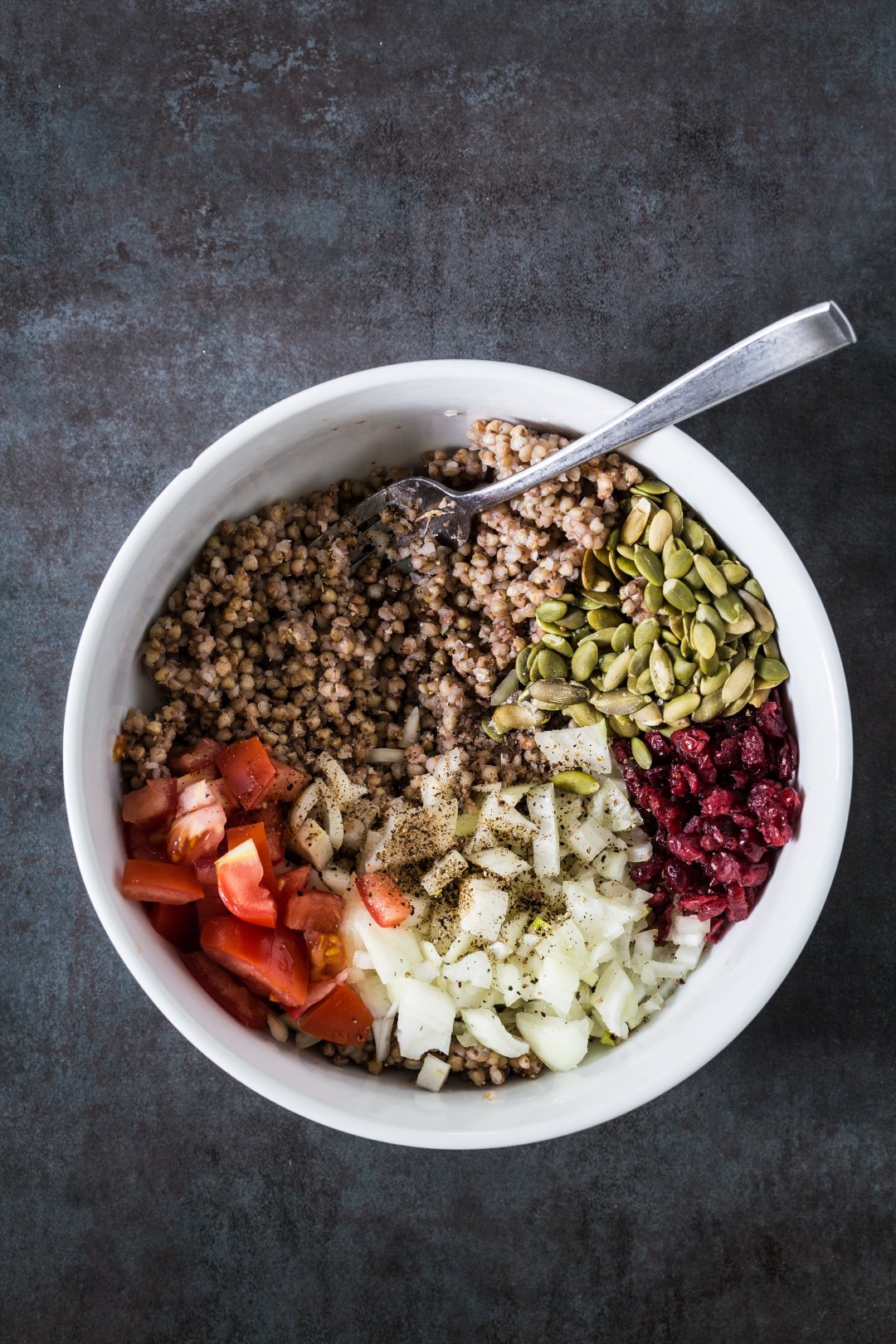 Buckwheat is also known as kasha, a name which refers to a porridge dish made in Central and Eastern Europe. Buckwheat groats have a mild nutty flavor that is delicious in salads like this one, or even prepared as a hot breakfast cereal. They can also be used to make baked goods such as muffins and cookies, or can be prepared as a healthier alternative to risotto. Buckwheat flour is most commonly used for making soba noodles, and is perfect for baking. It's truly a versatile superfood.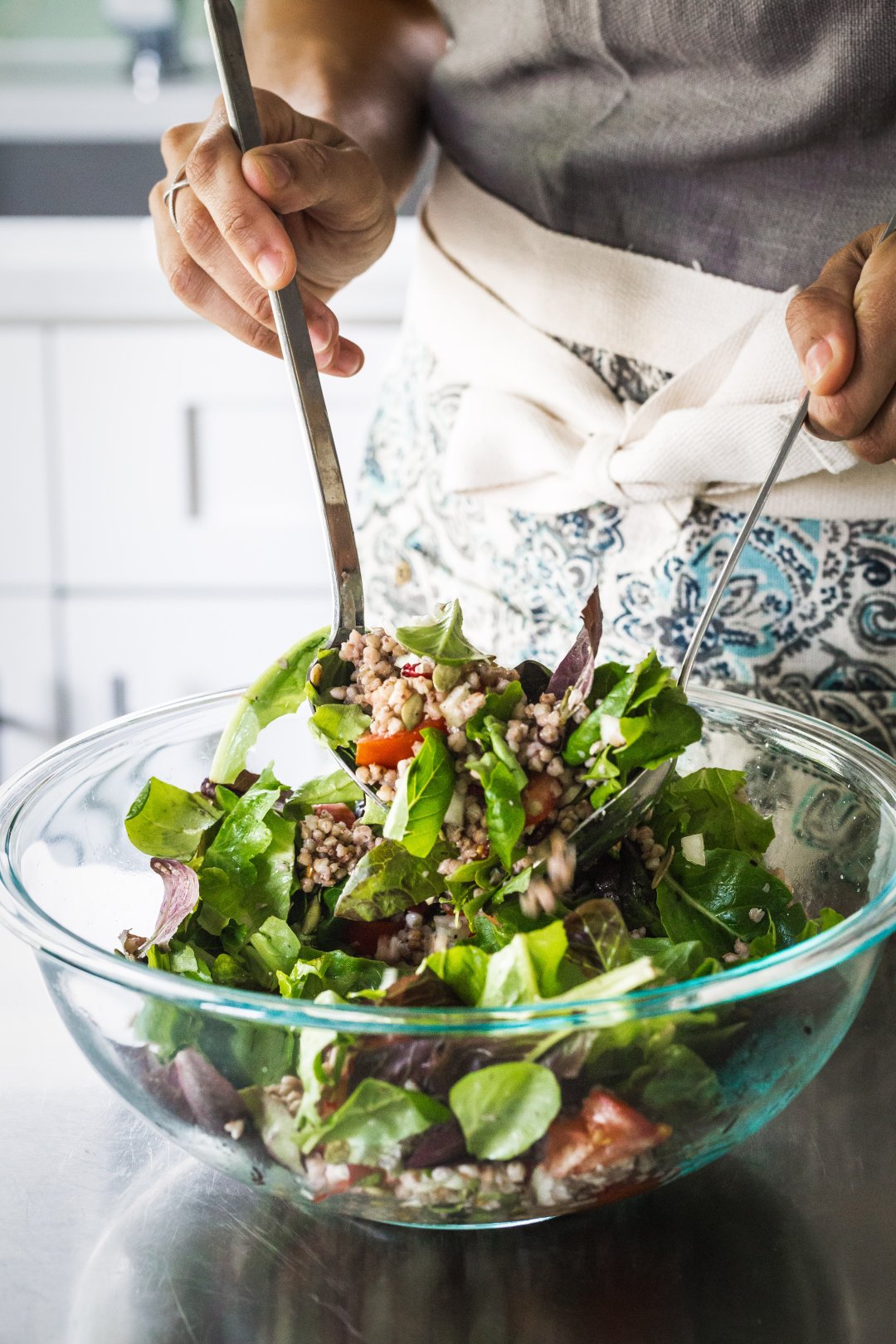 This buckwheat salad is a healthy option for lunch or dinner. It provides over 15 grams of protein and nearly 20 grams of dietary fiber. Plus, it packs over 100% of the daily recommended intake for vitamin A, and nearly 30% of the DRI for both vitamin C and iron. The pumpkin seeds lend healthy fats and a nice crunch, while dried cranberries add a touch of sweetness. I didn't forget the veggies either; this salad incorporates mixed greens, tomatoes, and fresh onions. Delicious!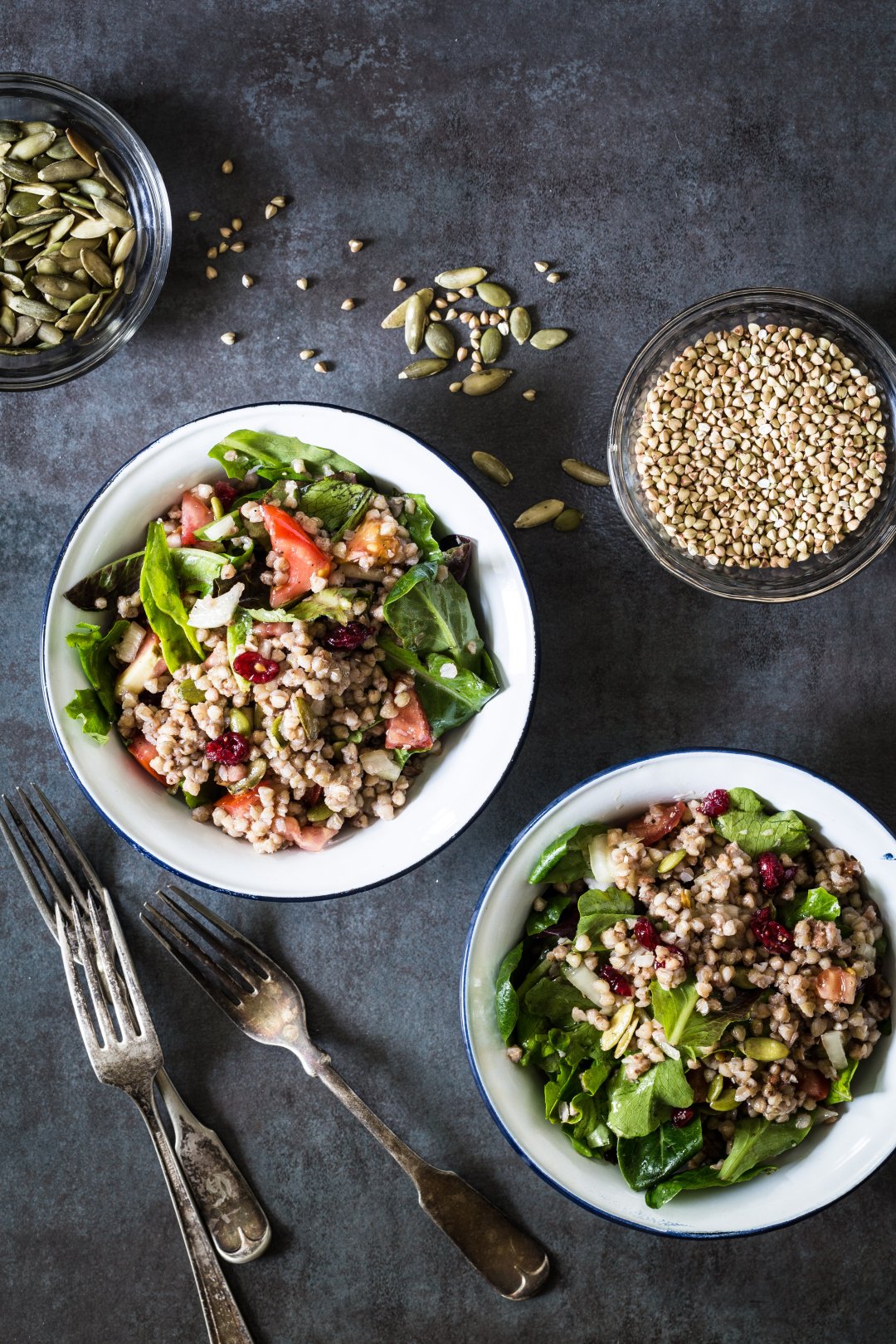 This is the perfect type of salad to enjoy during any season, with any type of weather. I love how versatile and easy it is to make. If you'd like, you could substitute the buckwheat with quinoa or barley, but I highly recommend following this recipe first. Who knows, you might discover a new pantry staple in buckwheat!


Ingredients
3-4 cups mixed greens
2 large tomatoes, chopped
1 onion, chopped
1/3 cup Raw Pumpkin Seeds
1/3 cup Dried Cranberries
1/3 cup rice wine vinegar
3 tsp sesame oil
1/2 tsp salt
1/2 tsp crushed black pepper
Instructions
To cook buckwheat, combine 1 cup of buckwheat groats with 1.5 cups of water and bring to a boil. Reduce heat to a simmer, cover, and continue to cook until tender, about 10 minutes. Set the buckwheat aside to cool.
Once cool, combine the buckwheat and remaining ingredients in a large bowl. Mix thoroughly and serve immediately.
Notes
Feel free to add legumes to this salad if you like. I've added chickpeas and lentils to variations of this salad in the past. It's also wonderful with the addition of dried fruit.
https://blog.nuts.com/buckwheat-salad-recipe/
This recipe was developed and photographed exclusively for Nuts.com by Miryam Quinn Doblas, RD, of Eat Good 4 Life.