Pumpkin Seed Salsa Recipe
This pumpkin seed salsa recipe was developed exclusively for Nuts.com and our customers by Miryam Quinn Doblas, Registered Dietitian (RD). Miryam shares her passion for healthy eating on her website, Eat Good 4 Life.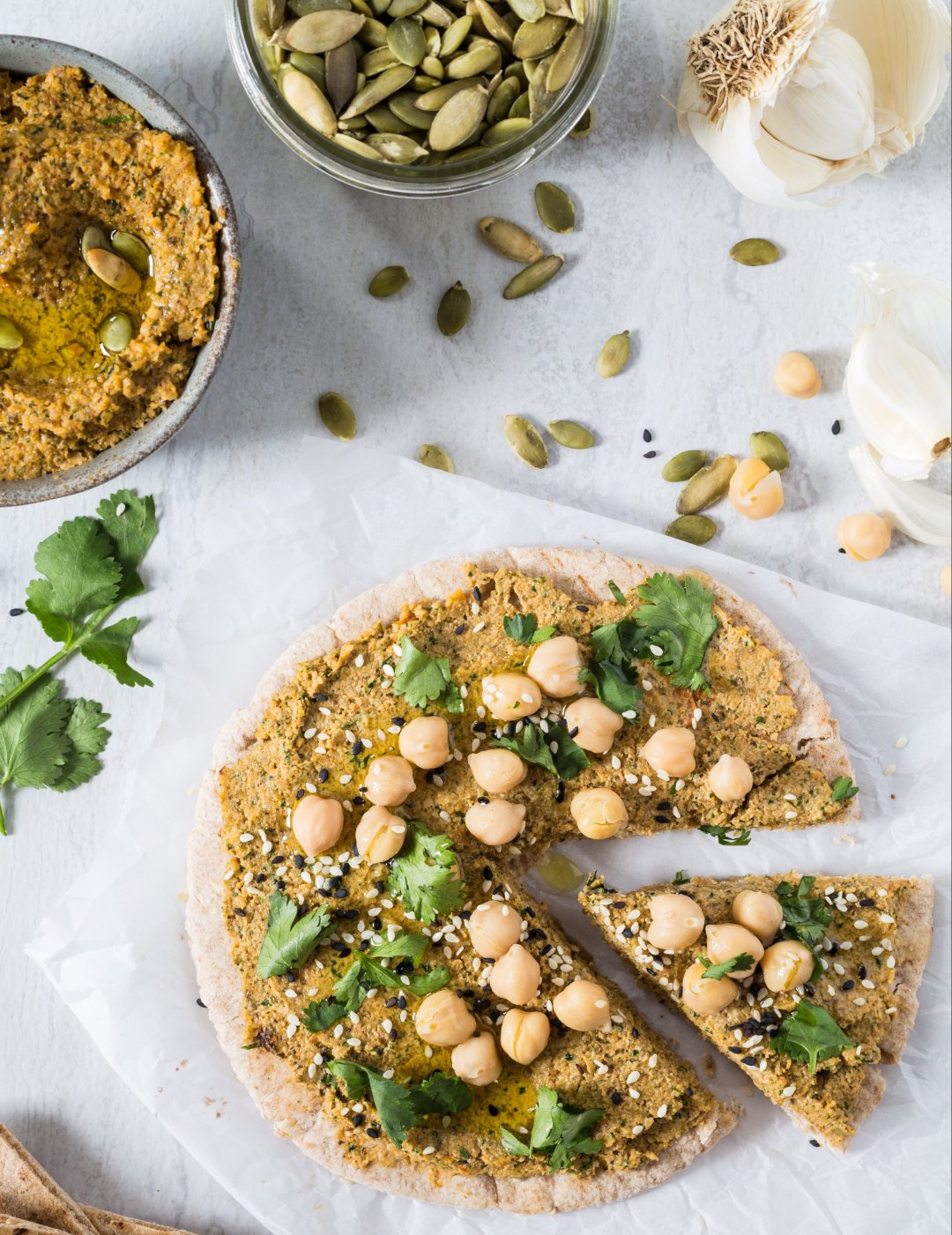 Inspired by the Mayan recipe known as sikil p'ak, my pumpkin seed salsa is an earthy, flavorful dip with a touch of spice. Made from roasted pumpkin seeds and fresh tomatoes, it is delicious served as a spread for pita bread and veggie sandwiches. Pumpkin seed salsa also makes a tasty dip for tortilla chips. Plus, it's easy-to-make and ready to enjoy in just 10 minutes!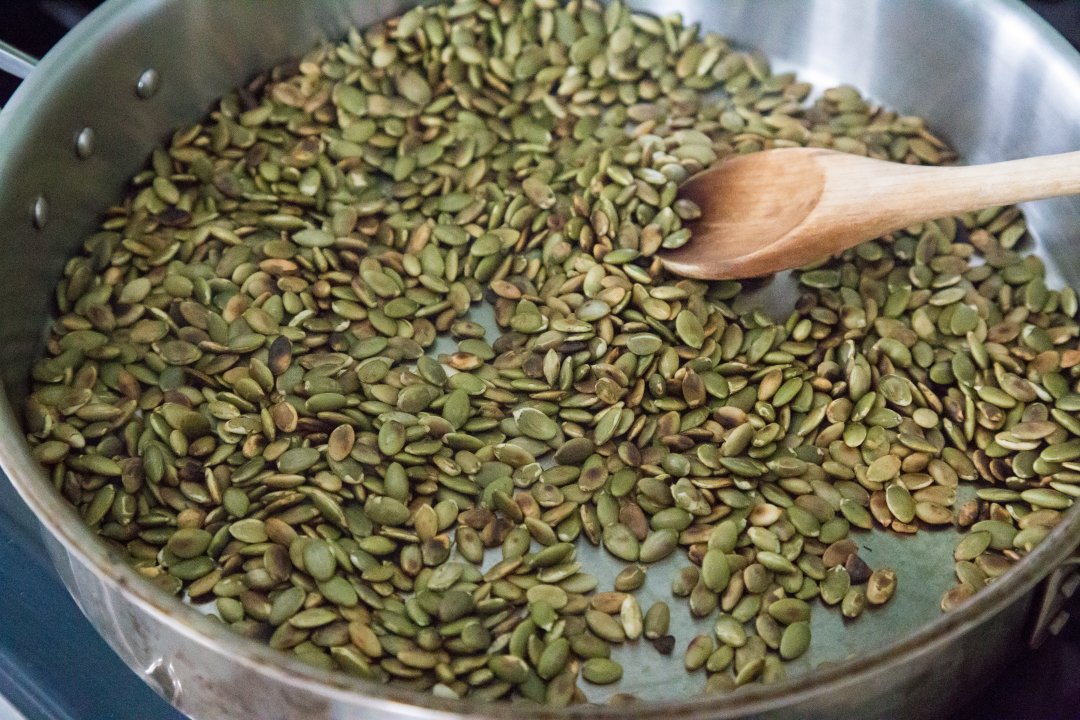 I like to toast raw pumpkin seeds over the stovetop before using them in the salsa. This really helps to bring out their unique nutty flavor. Pumpkin seeds, also known as pepitas, are often an overlooked superfood. They don't receive as much spotlight as chia seeds or goji berries, but they should! A single one-ounce serving of pumpkin seeds provides ten generous grams of protein. Talk about the perfect post-workout snack.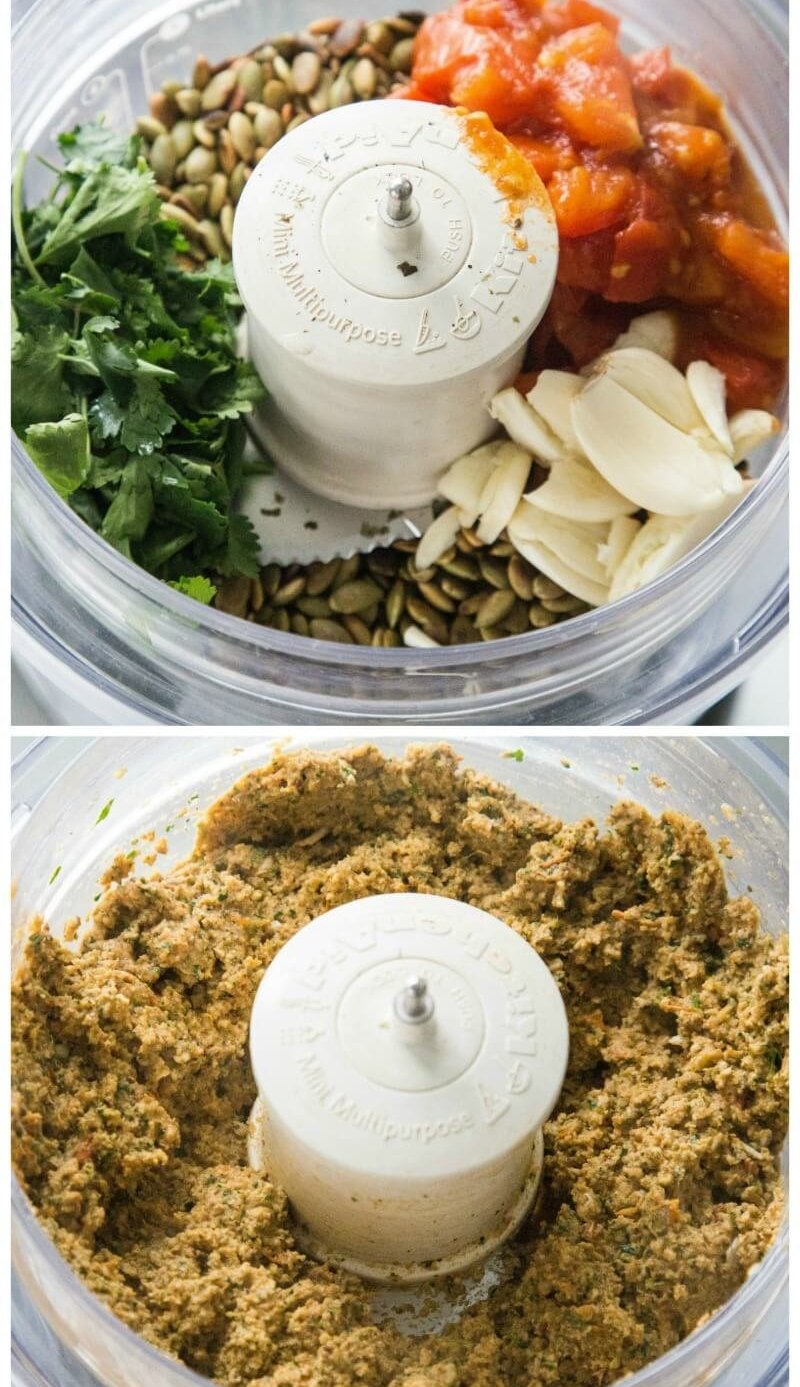 Pumpkin seeds are also a good source of dietary fiber, healthy fats, and minerals such as iron, magnesium, zinc, and phosphorus. In addition, they're rich in antioxidants and omega-3 fatty acids. Aside from using them for homemade pumpkin seed salsa, they're also wonderful just for snacking, mixing in oatmeal or yogurt, adding to granola bars, tossing in salads, or blending into smoothies for a protein boost.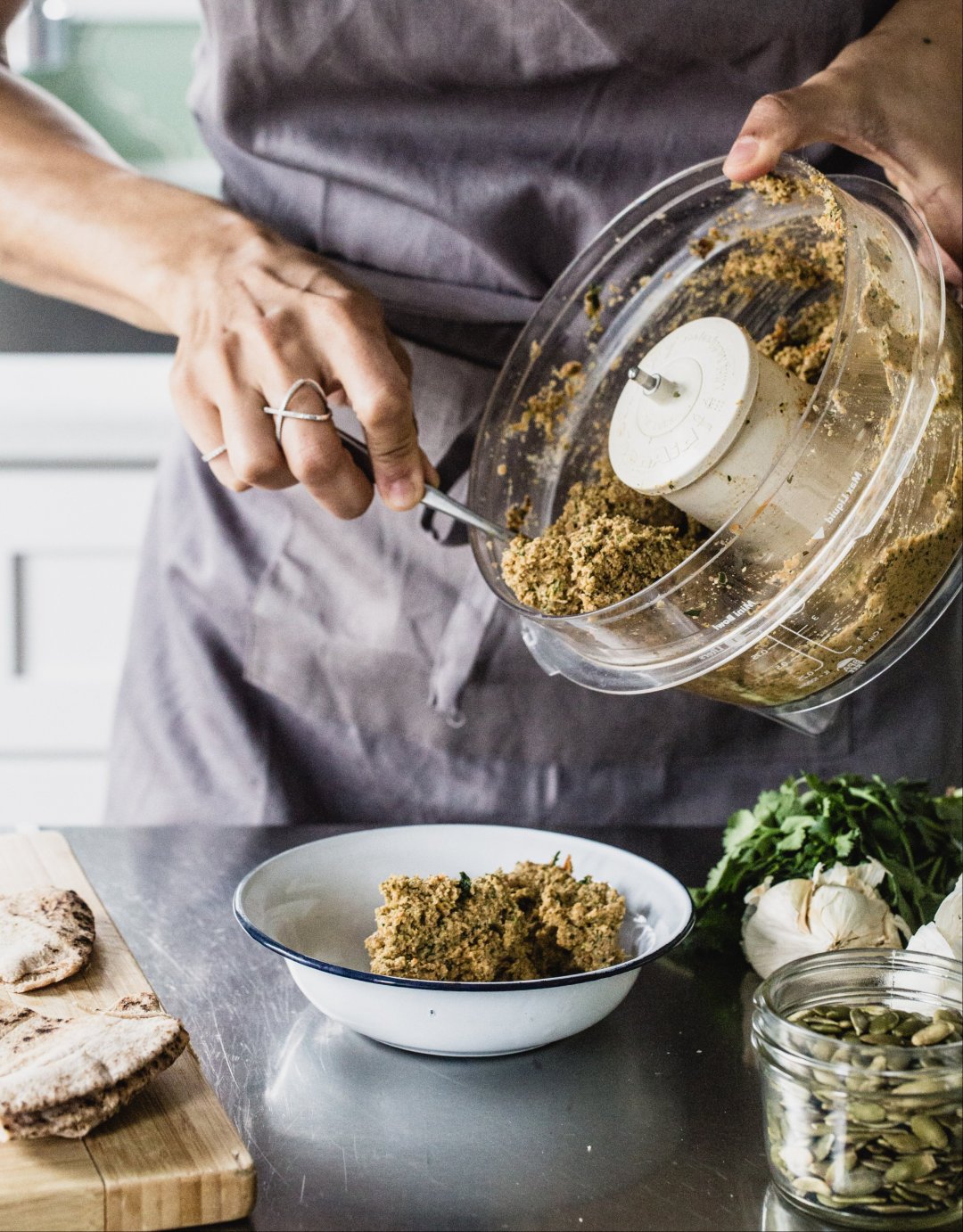 The other healthy ingredients in this salsa include vibrant tomatoes, fresh garlic and cilantro, olive oil, and a kick of cayenne pepper. The heat can be adjusted by adding more or less cayenne pepper, but if you really want to spice things up, consider adding a habanero pepper.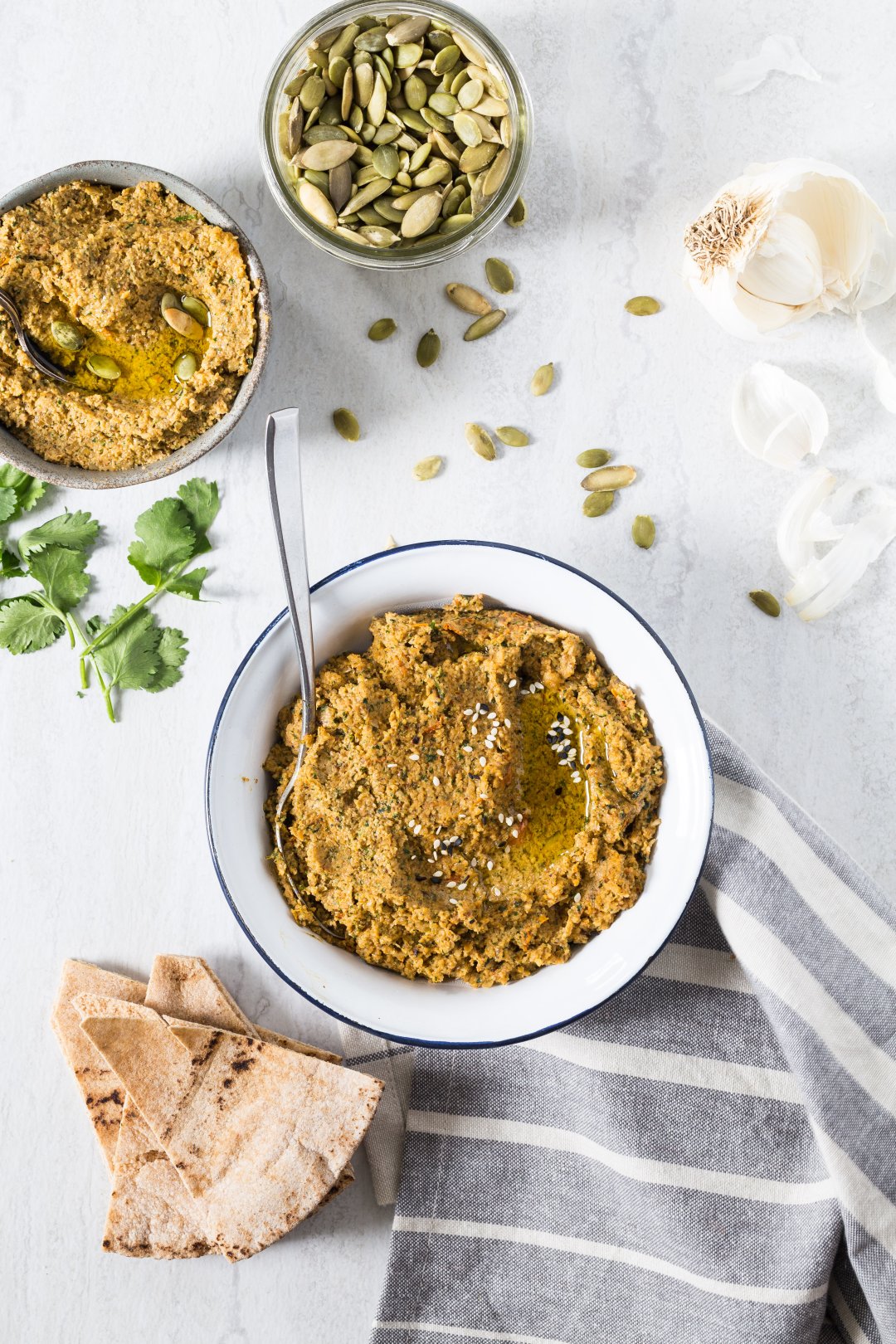 Ready in just 10 minutes, this pumpkin seed salsa is sure to be a hit at any party or potluck. The salsa is gluten-free, dairy-free, and vegan so everybody can enjoy it. Don't be surprised when people ask you for the recipe. Be sure to bring some crackers, chips, or pita bread for guests to enjoy it as a dip! Satisfying and healthy, it makes a great alternative to hummus in wraps and sandwiches. Enjoy!
Ingredients
2 cups raw Pumpkin Seeds
3 large tomatoes, chopped
4-5 garlic cloves, peeled
1 tsp Cayenne Pepper
3 tbsp extra virgin olive oil
1/2 cup fresh cilantro
1 tsp salt
Instructions
Over medium to high heat, place pumpkin seeds in a large skillet. Stir constantly until they start to roast and give off their fragrant smell (about 3-5 minutes). Transfer the pumpkin seeds to a food processor.
Turn the heat to high and add 1 tablespoon of extra virgin olive oil, the tomatoes, cayenne pepper and salt to the skillet. Stir and let the tomatoes cook for about three minutes until they become soft. Add the tomato mixture to the food processor followed by the garlic and cilantro.
Pulse until the mixture is well-combined and the consistency is smooth throughout. Transfer mixture to a dish and serve.
Notes
This pumpkin seed salsa can be stored in an airtight container in your fridge for up to 2 weeks.
https://blog.nuts.com/pumpkin-seed-salsa-recipe/
Add all Nuts.com ingredients to your cart
This recipe was developed and photographed exclusively for Nuts.com by Miryam Quinn Doblas, RD, of Eat Good 4 Life.