Caramel Apple Season Has Arrived
Since apple season is in full swing, we thought we'd share some methods for making one of our favorite fruity treats: caramel apples. These sweets on a stick are perfect when they're made with a slightly tart apple, such as Granny Smith or Fuji, but just about any kind will do. Use what you have on hand.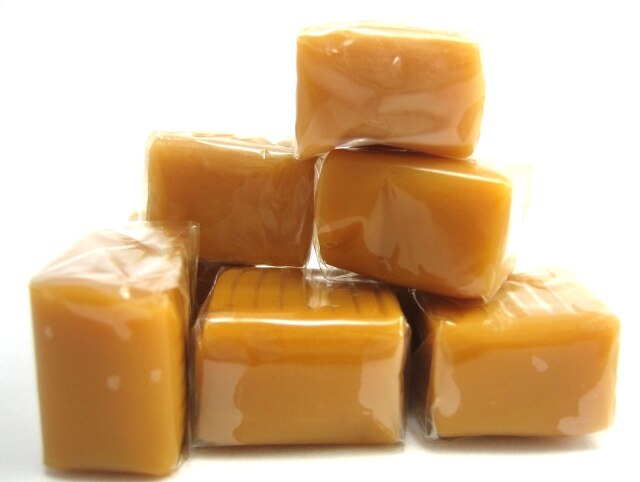 We've been known to use a couple of different methods to make our caramel-apple glaze, depending on the ingredients we have on hand. One of the easiest ways to prepare the sweet candy coating is to melt a pound of soft caramel candies in a double boiler with a couple of tablespoons of water. The confections turn into a silky, sticky liquid that's easy to twirl the apples in.
If you're feeling adventurous, you can also whip up a batch of homemade caramel. Simply combine 1 cup of butter, 1 cup of light corn syrup, a 14-oz. can of sweetened condensed milk and 2 cups of dark brown sugar in a heavy saucepan. Bring the mixture to a boil over medium-high heat, then cook it until it reaches a temperature of 245 to 250 degrees Fahrenheit. Add 3 tsp. of vanilla extract and a pinch of cinnamon (if desired).
Slide a popsicle stick into the bottom of each apple, then dunk the fruit in the hot caramel coating to get a thick, even layer of the candy. If you want, you can roll the treat in chopped peanuts or pecans while the caramel is still warm. We also like to cover the sweets with layers of our macaroon crunch. Place each apple on a square of wax paper to cool completely.
Do you have a favorite caramel apple recipe or topping?