Gluten Free Almond Cake Recipe
This gluten-free almond cake recipe was developed exclusively for Nuts.com and our customers by Miryam Quinn Doblas, Registered Dietitian (RD). Miryam shares her nutritional knowledge and commitment to healthy eating on her website, Eat Good 4 Life.
My gluten-free almond cake is perfectly moist and tender with the delicate flavor of almonds. This easy-to-make single layer cake is elegant enough to impress your guests at any gathering, and simple enough to satisfy your sweet tooth at home. I absolutely love making cakes because not only are they a lot of fun, but I get to decide which ingredients go into them. That means that I can create recipes with healthy alternatives to the refined sugar and flours commonly used in traditional cakes.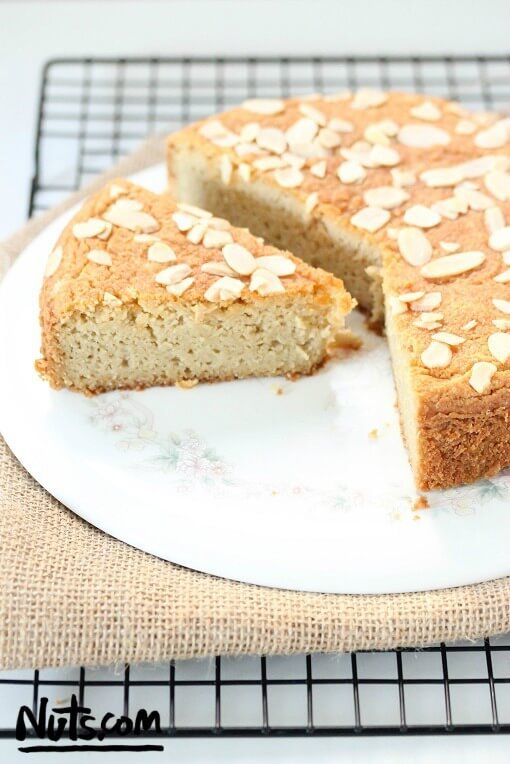 For a gluten-free cake, I paired almond flour and coconut flour together to achieve a texture similar to that of wheat flour. The light consistency of finely blanched almond flour complements coconut flour, which is dense and much more absorbent. Both of these flours are low in carbohydrates and packed with nutrients.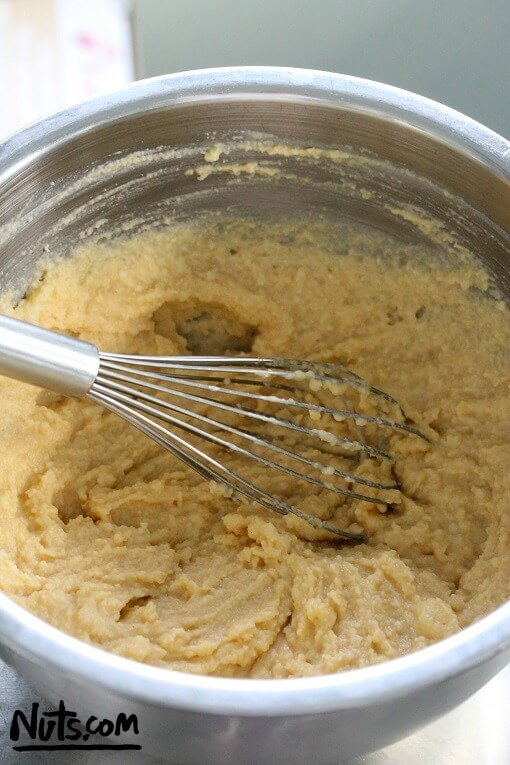 Almond flour is a protein powerhouse that also provides plenty of fiber, heart-healthy fats, calcium and vitamin E. It can even be used as a one-to-one replacement for wheat flour in baked goods, but I decided to incorporate coconut flour in this recipe to produce a more tender cake. Coconut flour is exceptionally high in fiber, and is mildly sweet from the natural sugars of the coconut. You'll find that recipes made with coconut flour call for more eggs and liquid because it soaks up wet ingredients like a sponge. Both almond flour and coconut flour have a low-glycemic index, so they are often incorporated as part of low-carb and paleo diets.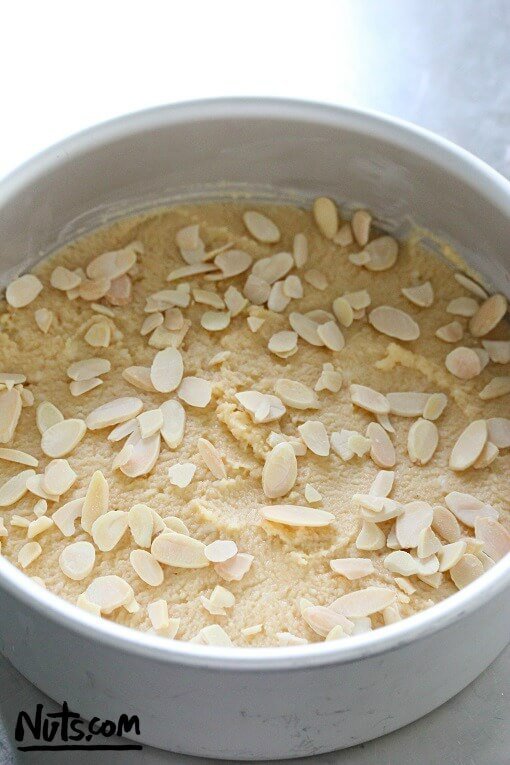 I recommend using a natural sweetener like coconut sugar, agave syrup or sucanat because they're not overly processed like refined sugars. This almond cake recipe only uses a ½ cup of sweetener so it's not too sweet, which is a good thing in my opinion. If you'd like to make it sweeter, you can drizzle some agave syrup or melted dark chocolate over the top.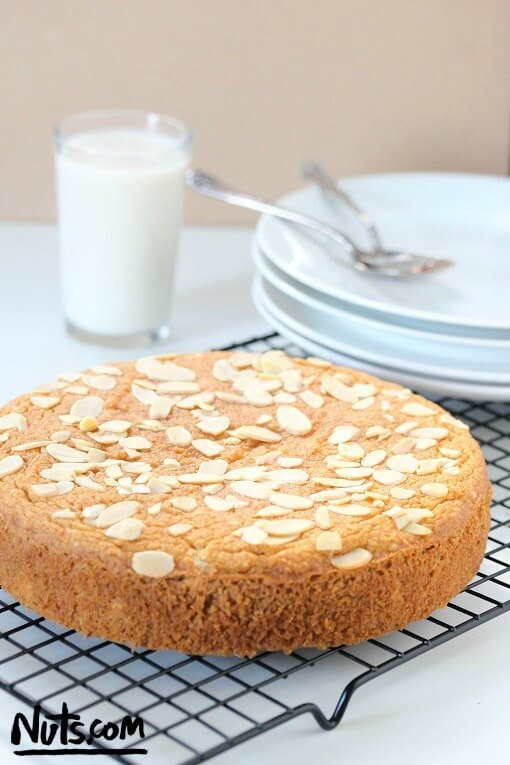 Decorated with sliced almonds, the cake looks lovely and is ready for any special occasion. It's also a nice treat to have at home for a little dessert every now and then. If you have any leftovers, I recommend keeping them in the fridge. I don't anticipate you'll have much left though, because this scrumptious cake disappeared from my house in no time. Enjoy!
Ingredients
Instructions
Preheat your oven to 350F.
Line the bottom of an 8-inch round baking pan with unbleached parchment paper and set aside.
In a large mixing bowl, or a stand mixer, combine the sugar and coconut oil. Add the eggs, almond milk and vanilla extract, and combine until you obtain a homogeneous mixture. Add the almond flour, coconut flour, baking soda and baking powder. Mix thoroughly until all the ingredients are well-combined and the batter is creamy and thick.
Transfer the batter to the prepared baking pan and make sure it's spread evenly. Sprinkle the sliced almonds over the batter and bake the cake for 45-55 minutes or until a cake tester inserted in the middle comes out clean.
Transfer cake to a cooling rack and cool completely. Serve with milk or as desired.
https://blog.nuts.com/gluten-free-almond-cake-recipe/
Add all Nuts.com ingredients to your cart
This recipe was developed and photographed exclusively for Nuts.com by Miryam Quinn Doblas, RD, of Eat Good 4 Life.