Goody Goody Granola Cookies
Keep your eye on our grand ol' Goody Goody Granola Cookies! Made with our Red, White and Blue Granola. Follow our quickie recipe with just a handful of ingredients and very little added sugar—we love these chewy cookies for all of your Fourth festivities! Yankee Doodle Yum!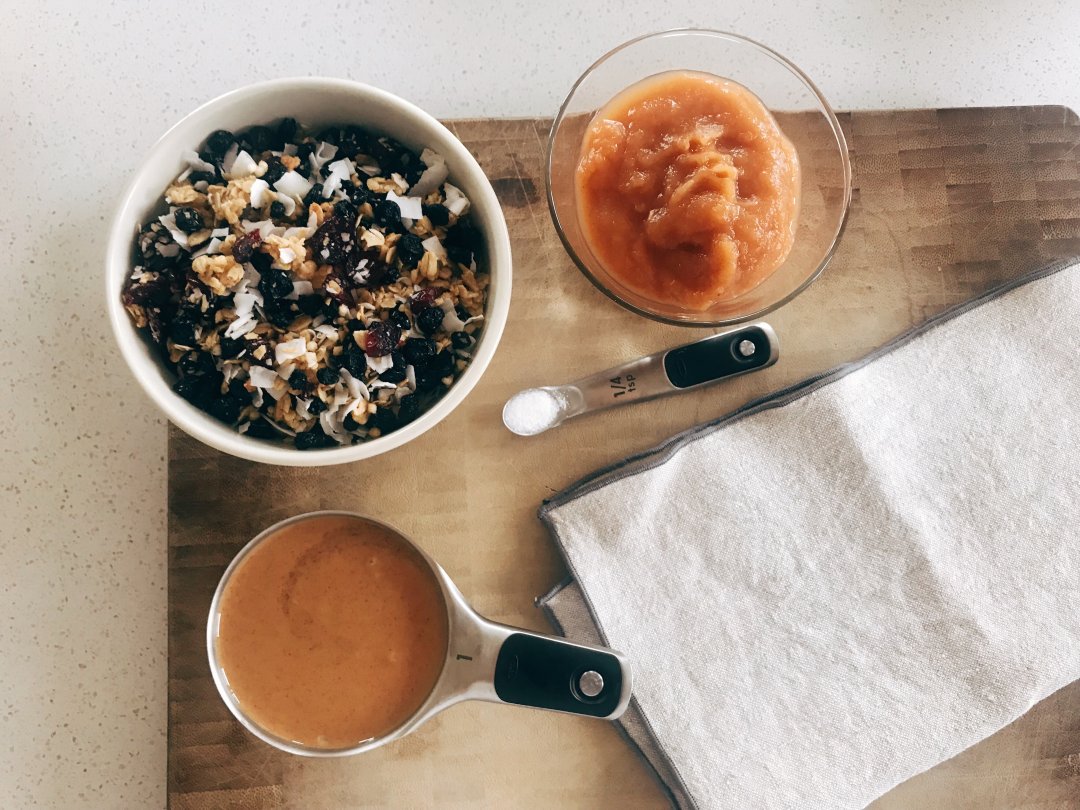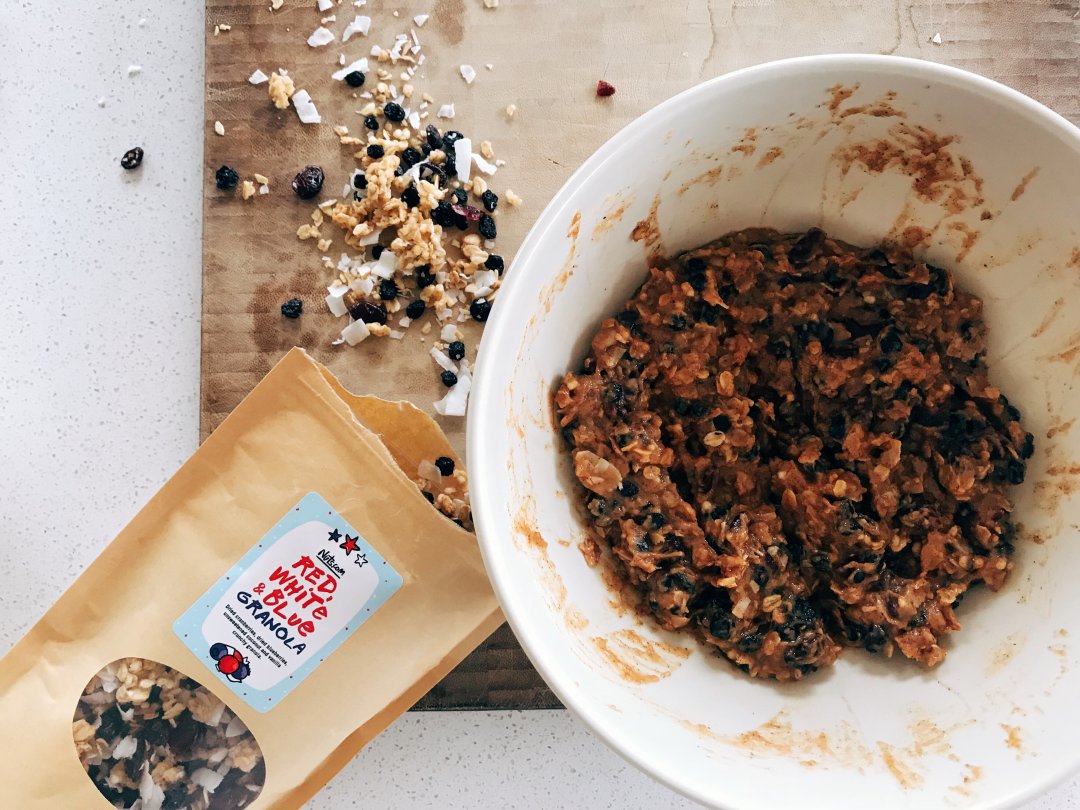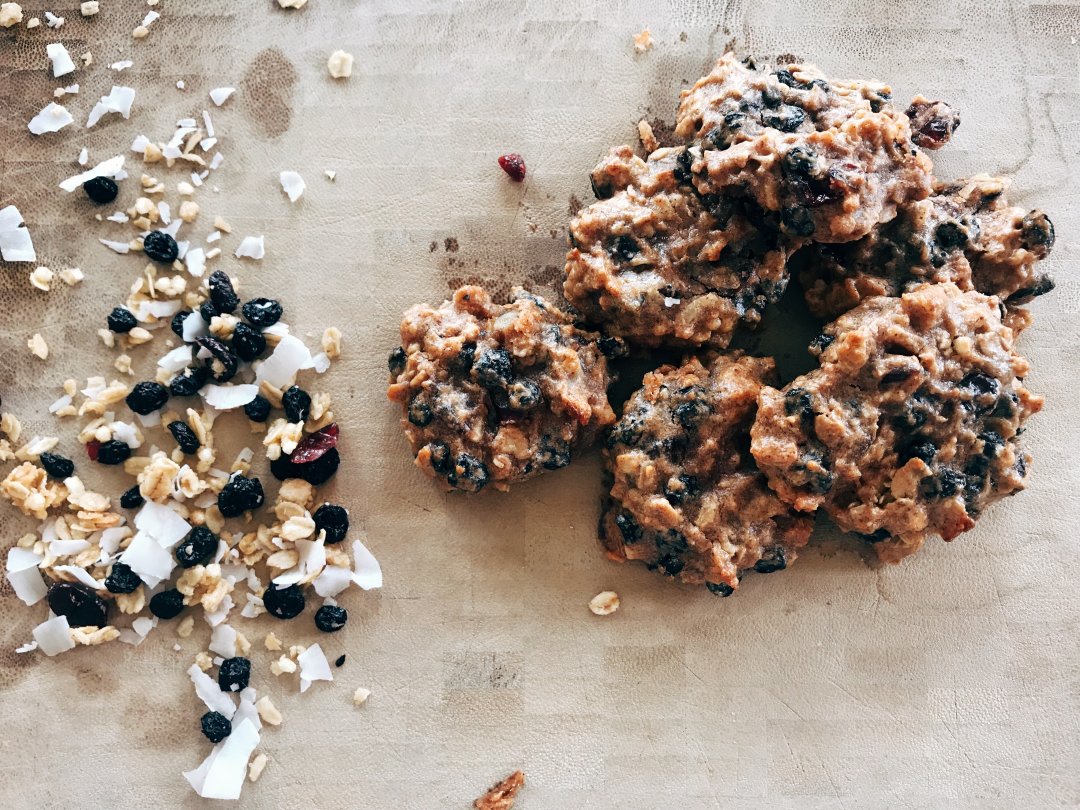 Ingredients
Instructions
Grease a baking tray and heat the oven to 350° F.
Combine granola, almond butter, applesauce, salt and maple syrup in a large mixing bowl.
Mix well until combined.
Shape the cookie dough into smooth balls, place them on a baking tray and press lightly to flatten.
Bake for 15 minutes or until golden brown all over.
https://blog.nuts.com/goody-goody-granola-cookies/