Pecans Pack a Nutrient-Rich Punch
We sure do love a nutty holiday here at NutsOnline, and it turns out that we're in luck today! April 14 is National Pecan Day.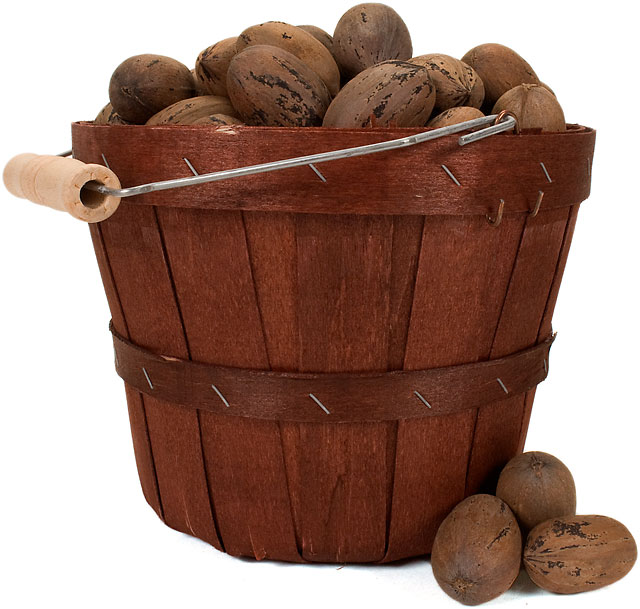 Excellent news! Pecans are a delicious and nutritious addition to just about any diet.
According to the National Pecan Shellers Association, a serving of this mighty nut provides about 10 percent of your Recommended Daily Value of zinc. They're also a fantastic natural source of fiber, antioxidants and protein. That's a lot of power packed into a tiny package!  The residents of Albany, Georgia, even host a festival honoring the pecan each year. The pecan capital of the U.S., Albany is home to more than 600,000 pecan trees. Festivities at the annual celebration include a pecan cooking contest and the crowning of the National Pecan Queen.
Pecans are a scrumptious snack, and they're great to eat as-is. Whole paper shell pecans are easy to crack and have an incredibly fresh flavor. Raw, shelled Georgia pecans are tender and sweet. Roasted pecans (available in both salted and unsalted varieties) are crunchy and delicious. A heaping bucket of pecans makes a great gift for the nutty pecan fan in your life!
Of course, we also offer dressed-up pecans for special occasions or those with a sweet tooth. For a sugary sweet, crunchy treat, try indulgent favorites such as praline pecans, cinnamon pecans, and butter toffee pecans.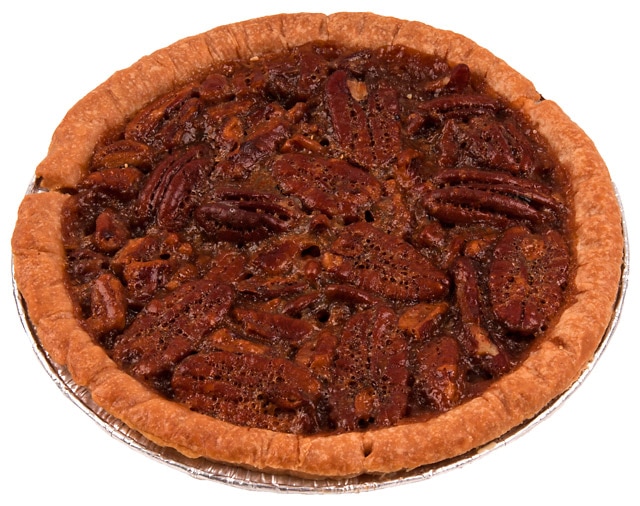 Of course, we can't ignore one of our most popular pecan delicacies: Oh My! Pecan Pie. This out-of-this-world baked good, which is studded with mammoth pecans, is a gooey, amazing dessert that we cannot get enough of.
We're also offering a new product that will help you get your pecan fix. Pecan meal, which is pecans that have been ground into a fine flour, can be used as a flour substitute in recipes or as a coating on chicken or fish. When baked or fried the meal comes out crisp, with a light, nutty flavor and texture. Simply mix the pecan meal with seasonings of your choice, such as garlic powder, parsley and seasoning salt. Dunk the meat in beaten egg, then dredge it in the pecan meal mixture and cook it as usual.
Pecans can be used in a variety of scrumptious ways to contribute to a healthy, well-rounded diet. Want to learn more about enjoying pecans in your day-to-day life? Hop on over to National Pecan Shellers Association's recipes page for suggestions!