Chestnut Flour Sugar Cookies
This is a Nuts.com original recipe.
Our Chestnut Flour Sugar Cookies are easy to make, exceptionally delicious and perfect for holiday parties. They're exactly what you'd expect from a classic sugar cookie, but with a toasty, nutty finish.
If you've never baked with Chestnut Flour before, now's the perfect time of year to start. This naturally gluten-free flour is lightly sweet and will yield a denser cookie than a traditional sugar cookie recipe. Chestnut Flour works best when mixed with other flours, so we combined it with all-purpose flour to achieve a soft, yet sturdy-enough to frost consistency.
These nutty morsels hold their shape as they bake (no puffing or spreading!), so feel free to use a variety of quirky and classic cookie cutters to amp up the fun.
Bring them to life with eye-catching frosting and sanding sugar. They're equally delicious left plain, so no matter how you decide to enjoy them, be prepared to get your hand caught in the cookie jar!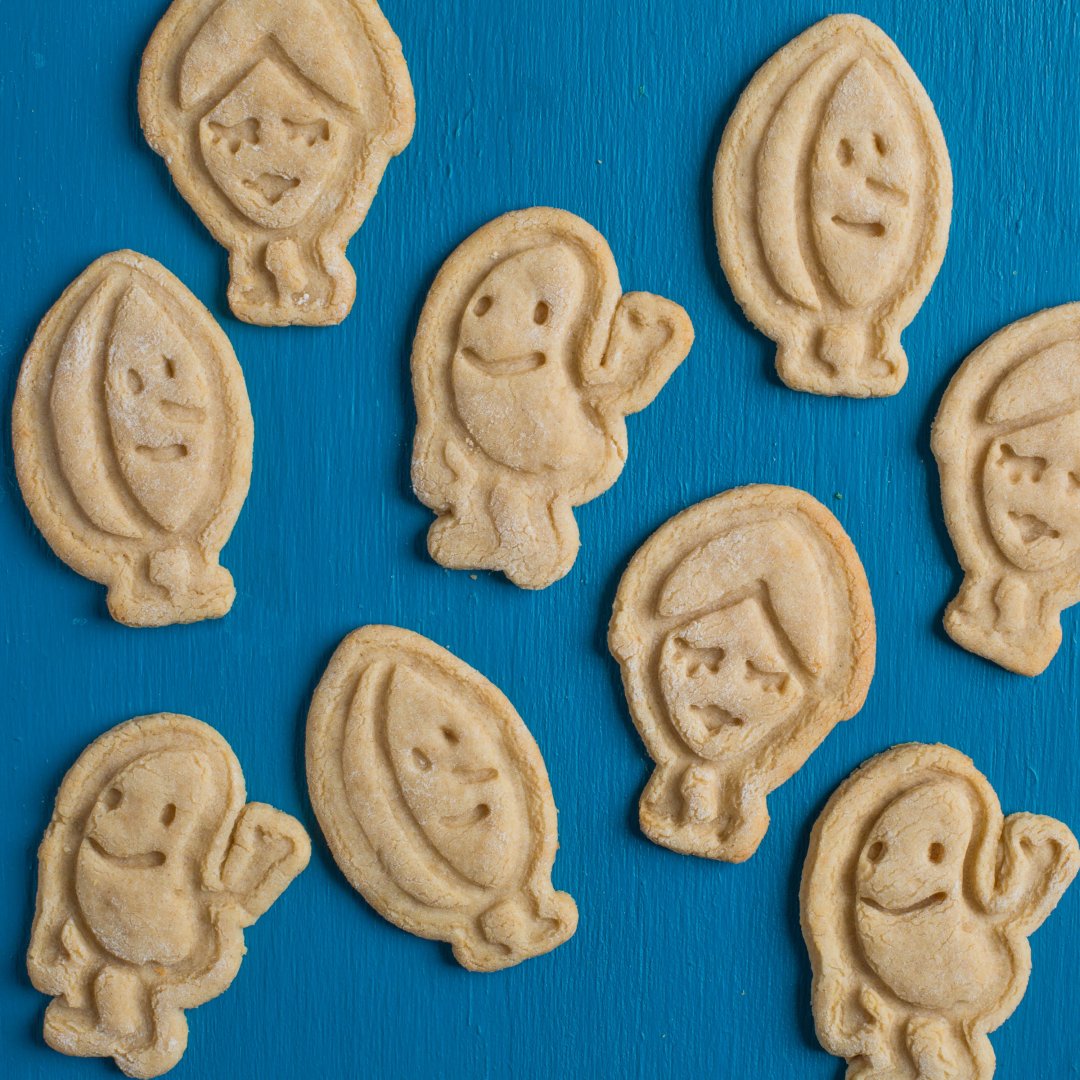 Ingredients
1 ½ cups all-purpose flour
½ cup chestnut flour
1 teaspoon baking powder
¼ teaspoon salt
4 tablespoons butter, room temperature
1 cup sugar
1 egg
3 tablespoons milk
1 teaspoon vanilla extract
Instructions
In a medium-sized bowl, whisk together all-purpose flour, chestnut flour, baking powder and salt.
In a separate stand mixer, beat butter and sugar on medium speed until combined (approximately two minutes). Reduce mixing speed to low and add the egg, milk and vanilla. Once combined (about one minute), add the flour mixture and beat until combined.
Take a large sheet of plastic wrap and lay it on a sturdy surface (kitchen counter or table). Use a spatula to remove the dough from the bowl and transfer dough to the center of the plastic wrap. Pressing with your hands, shape the dough into the circle. Wrap rightly with plastic wrap and refrigerate for four hours or overnight.
Preheat oven to 375° F and line a cookie sheet with parchment paper. Remove the cookie dough from the refrigerator (and it's plastic wrap) and let it sit a few minutes until soft enough to roll out.
Lightly sprinkle a clean countertop with all-purpose flour. Place the sugar cookie on top of the flour and lightly sprinkle additional all-purpose flour on top. Use a rolling pin to roll the dough to ¼ inch thickness adding flour if necessary to prevent any sticking. Cut with cookie cutters. Re-roll the scraps to cut additional cookies.
Place on parchment-lined baking sheet and bake until dry to the touch and barely beginning to turn golden at the edges, about 9 minutes. Cool before decorating (if desired) and serving.
https://blog.nuts.com/chestnut-flour-sugar-cookies/