This soba noodle mango curry recipe was developed exclusively for Nuts.com and our customers by the talented Anya Kassoff and Masha Davydova. This mother-daughter team share their ideas about tasty and nourishing cooking on their website, Golubka Kitchen.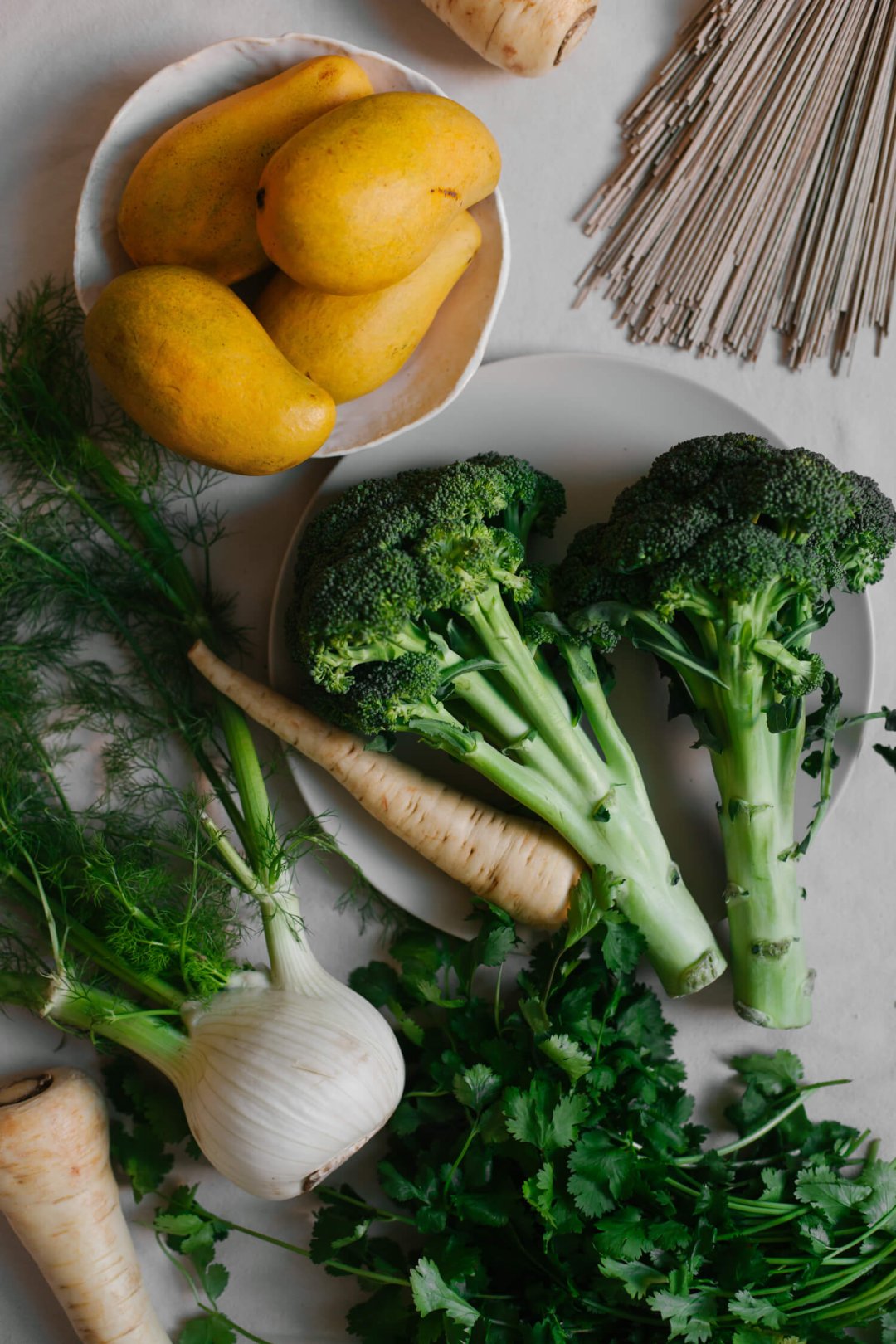 During this time of year, when we start seeing more and more warm days on the horizon, I begin having uncontrollable cravings for all things fresh, bright and fruity. Thankfully, this is also the time when yellow champagne mangoes start showing up everywhere. With their tender, sweet and sunny flesh, ripe mangoes perfectly satisfy my cravings, and I manage to fit them into almost every one of my meals while the season lasts.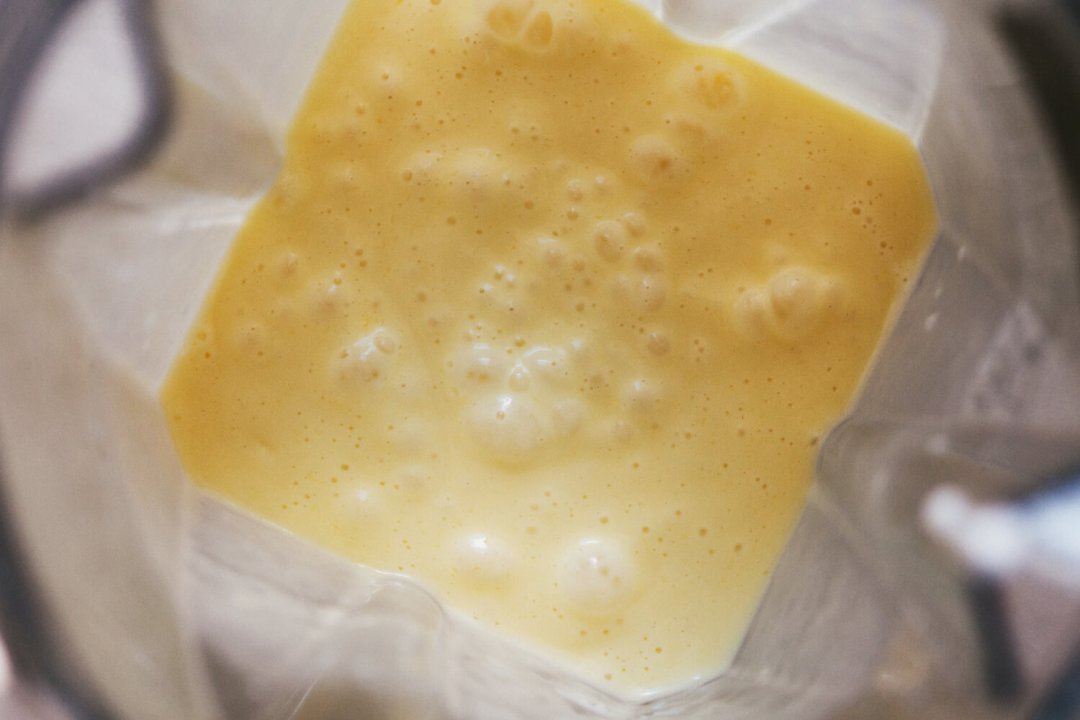 They are of course great in sweets – smoothies, porridges, dessert, but mangoes also work delightfully well in savory dishes. They flawlessly combine with other tropical flavors like coconut, lime, and spicy peppers, and that's pretty much the train of thought that led me to coming up with this curry. Nothing about this dish is terribly authentic, in fact it's sort of a mishmash of ingredients used in cuisines around the world, but it's vibrant, delicious, loaded with nourishing produce, and it's exactly what I want to be eating right now.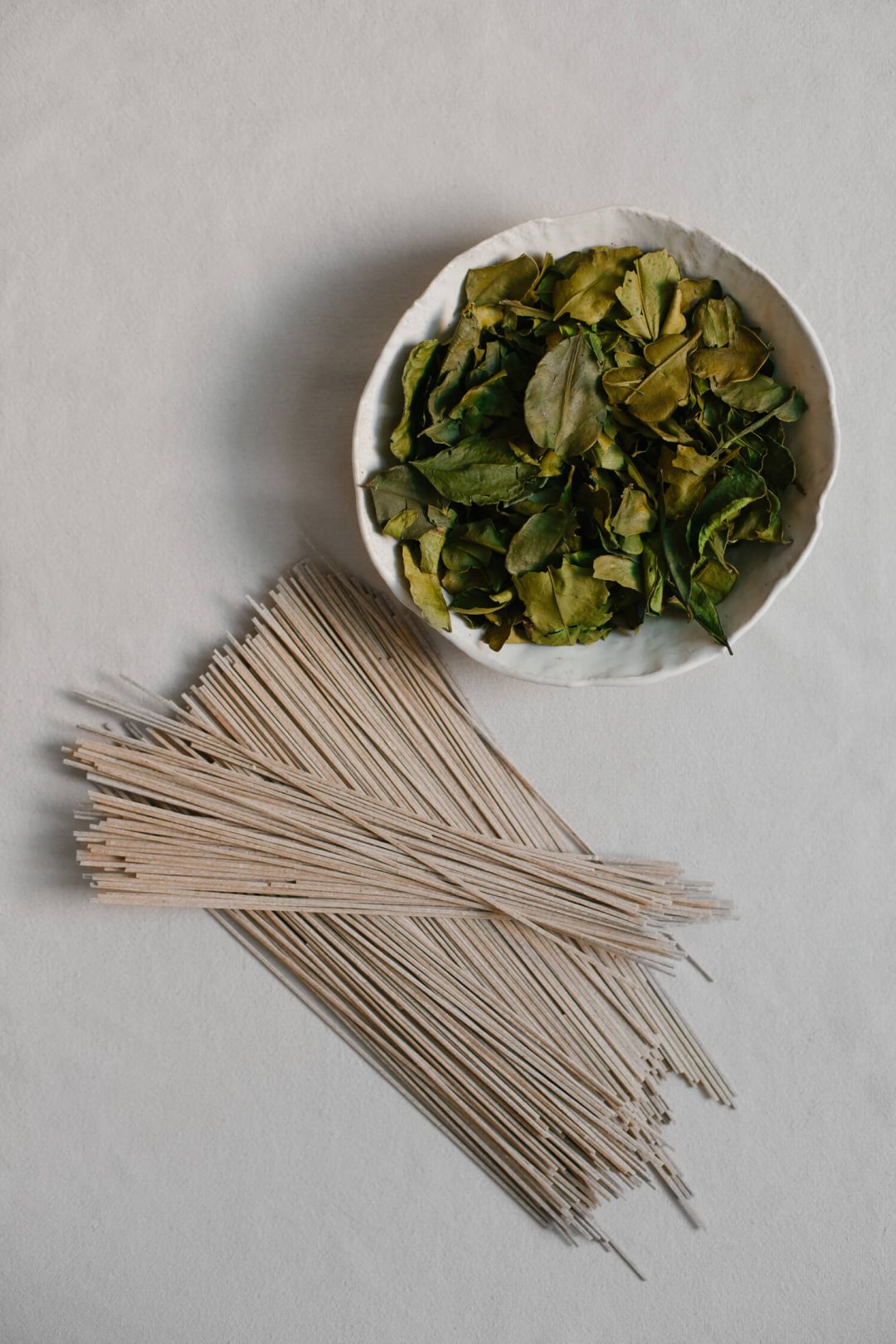 There's silky fennel with its refreshing, mild anise flavor, parsnips for some substance and earthiness, chili and curry powder for spice, and broccoli for a flash of green. Everything gets cooked in a heavenly, creamy mixture of mango, pureed with coconut milk, and the result is a satisfying, savory, sweet and sour curry that's incredibly good for you.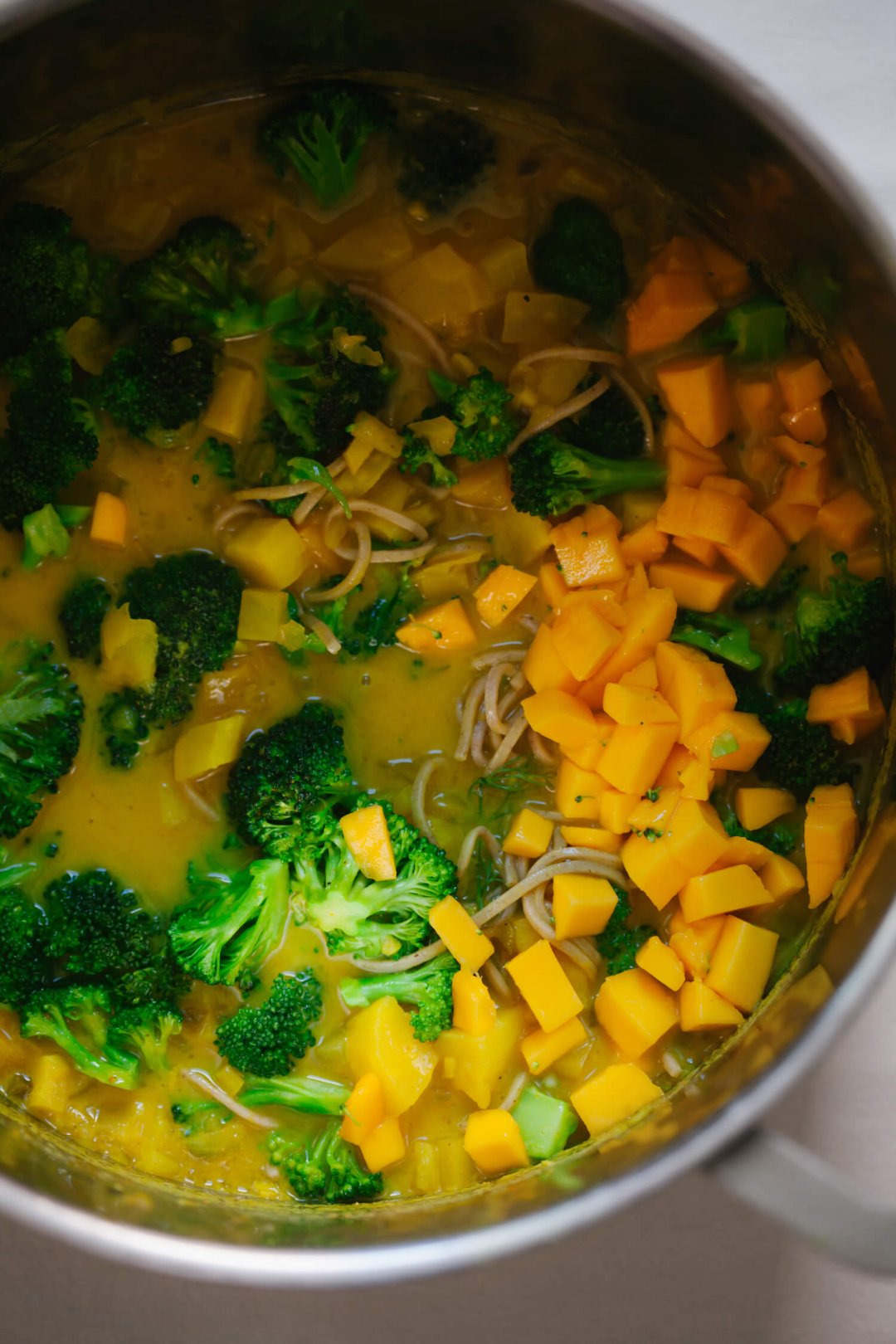 Kaffir lime leaves are an optional ingredient in this recipe, but they add another dimension to the flavor and make the broth even more aromatic. They are leaves from the kaffir lime tree, native to Southeast Asia, with the most magical, floral and citrusy aroma. They are commonly used as a flavoring agent, similarly to Bay Leaf in Western cooking.
My mission is to get as many people as possible to try this ingredient, as I believe the flavor to be completely life-changing and revelatory. They are great in curries and soups, but I've also made kaffir lime ice cream, so the possibilities are endless when it comes to this amazing leaf. Kaffir lime leaves are usually sold fresh, frozen or dried in Asian and Indian markets, and you can of course order them right from Nuts.com, too!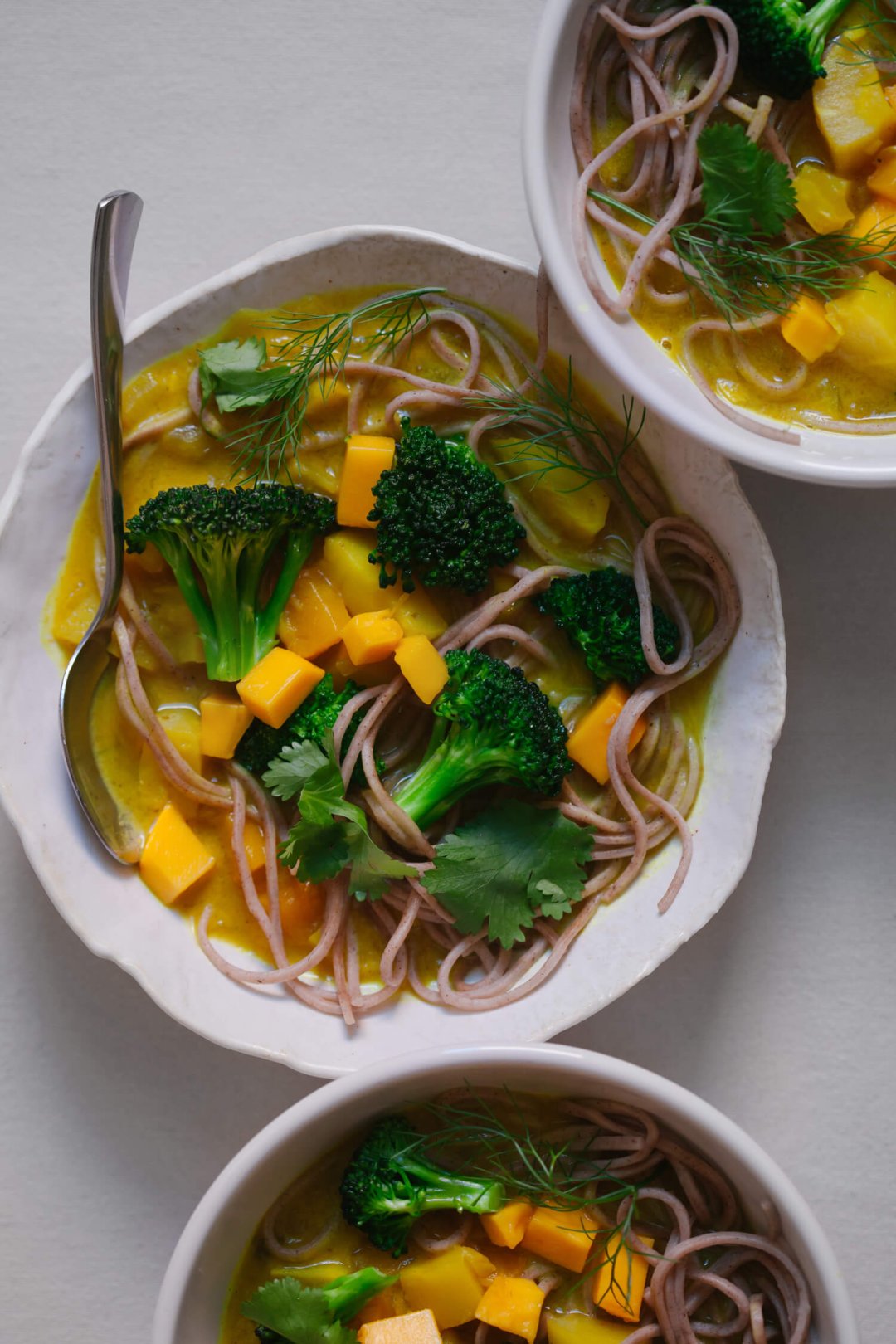 Traditionally, curry is served over rice, which does a perfect job of absorbing the powerful flavors and spice of the curry, while adding more substance to the whole dish. Lately though, I've been really liking adding noodles to my creamy soups, stews or curries for that starchy element, and soba noodles work especially well for this.
Soba originates from Japan (see what I mean when I say mishmash), and it's made with nutritious buckwheat flour, or at times, a combination of buckwheat and wheat flours. Soba has a mild, earthy flavor, which works so well with the bright and spicy profile of this curry. If you do not have soba, however, serve this dish alongside any rice of your choice. Enjoy!
Ingredients
1 tablespoon Coconut Oil or Ghee
1 yellow onion - chopped
Sea Salt - to taste
1-inch piece ginger - finely chopped
1 chili pepper - seeded and finely chopped
3 garlic cloves - minced
1-2 tablespoons Curry Powder , or to taste
1 large fennel bulb - cut into bite-sized pieces, fronds reserved for garnish
2-3 parsnips - peeled and diced
handful Kaffir Lime Leaves
vegetable broth or water
1 13.5 oz can unsweetened light coconut milk
2 ripe mangoes - peeled and cubed, divided
about 2 cups broccoli florets
tamari - to taste
juice of 1 lime
8 oz Soba Noodles
cilantro - for garnish
Cashew - for garnish
Instructions
Warm the coconut oil in a medium pot over medium heat. Add onion and a pinch of salt and sauté for 5 minutes, until translucent. Add ginger, chili and garlic and sauté for 3 more minutes, until fragrant. Add curry powder and stir around for 1 more minute, until fragrant.
To the pot, add the fennel, parsnips, another pinch of salt, kaffir lime leaves and enough vegetable broth/water to just cover the vegetables. Bring to a boil, establish a strong simmer and cook, partially covered, until the vegetables are soft, for about 20 minutes.
Meanwhile, combine coconut milk with half of the cubed mangoes in an upright blender and blend until smooth. Once the fennel and parsnips are cooked, pour the mango coconut mixture into the pot and mix to incorporate. Add broccoli and the remaining cubed mango, and bring to a boil. Remove from heat, mix in a splash of tamari and the lime juice. Taste for salt and acidity. Add more tamari if the curry needs more salt and/or lime juice or brown rice vinegar if more acidity is needed.
Cook soba noodles in salted boiling water according to the time on the package. Drain and distribute between bowls. Ladle the curry over the noodles, garnish with cilantro, toasted cashews, if using, and reserved fennel fronds.
https://blog.nuts.com/soba-noodle-mango-curry/