Personalized Granola Can Perk Up Your Day
A hearty breakfast is key to living an active life, and it's important to make sure you start your day off ready for action. In the mornings, we love to munch a big bowl of filling, nutritious granola.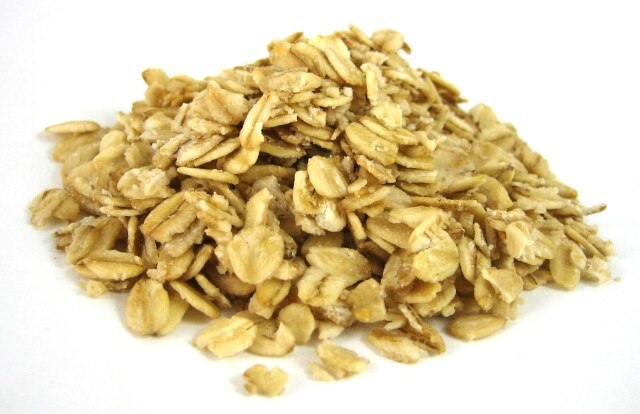 A few months ago in The Nutty Scoop, we shared our favorite granola recipe. However, making the sweet, crunchy cereal is just part of whipping up this breakfast treat. You can customize each batch of granola by adding about 2 cups of your favorite nuts and dried fruit. We try to mix it up with each batch, and have come up with some pretty fantastic combinations. Here are our five favorite granola flavors, in no particular order:
1)      Turkish Delight: This combination of diced Turkish apricots and raw pistachios produces a rich, sweet cereal that's perfect with tart plain yogurt and a dab of honey.
2)      Awesome Antioxidants: Organic cacao nibs and dried goji berries come together to make a not-too-sweet cereal that's packed with vitamins, minerals and antioxidants. It's delicious with cold milk, but even better on top of frozen yogurt. After all, who says frozen desserts aren't for breakfast?
3)Â Â Â Â Â  Strawberry Shortcake: This granola tastes awfully similar to one of our favorite summer desserts. Add crunchy freeze-dried Simply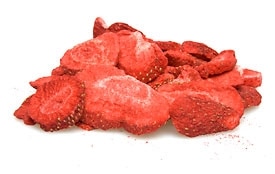 Strawberries and sliced natural almonds to your granola for a delicious, simple blend that'll please both kids and adults. Topping it with almond milk or vanilla soy milk makes it even more decadent.
4)Â Â Â Â Â  Banana Muffin: This combination tastes just like the breakfast classic, but with more heart-healthy nuts and whole grains. Sprinkle some unsweetened banana chips and walnut pieces into your granola, and top it with vanilla yogurt and a pinch of cinnamon. Perfect for autumn mornings!
5)      Tropical Twister: When we're longing for paradise on blustery days, this granola really perks us up! Diced dried mango, diced dried pineapple and macadamia nut pieces carry us away to a more tropical state of mind. It's really fantastic with coconut-flavored yogurt.
If you could make any granola flavor in the world, what would it be?